This unique lamp stand has been hand turned from naturally aged Hornbeam (Ironwood).
The wood first goes through an ebonizing process, this process naturally brings out some dark caramel and red colors in the wooden surface (which you can see from the close-up picture). It's then hand turned on a lathe into an elegant taper (like a sharpened pencil) which reveals the beautiful natural grain of the wood. The piece is then sealed and polished all over with natural bee wax. Being a hand-made, natural product, each item is truly unique. The underside of the lamp stand is covered in a thin anti-scratch flock fabric.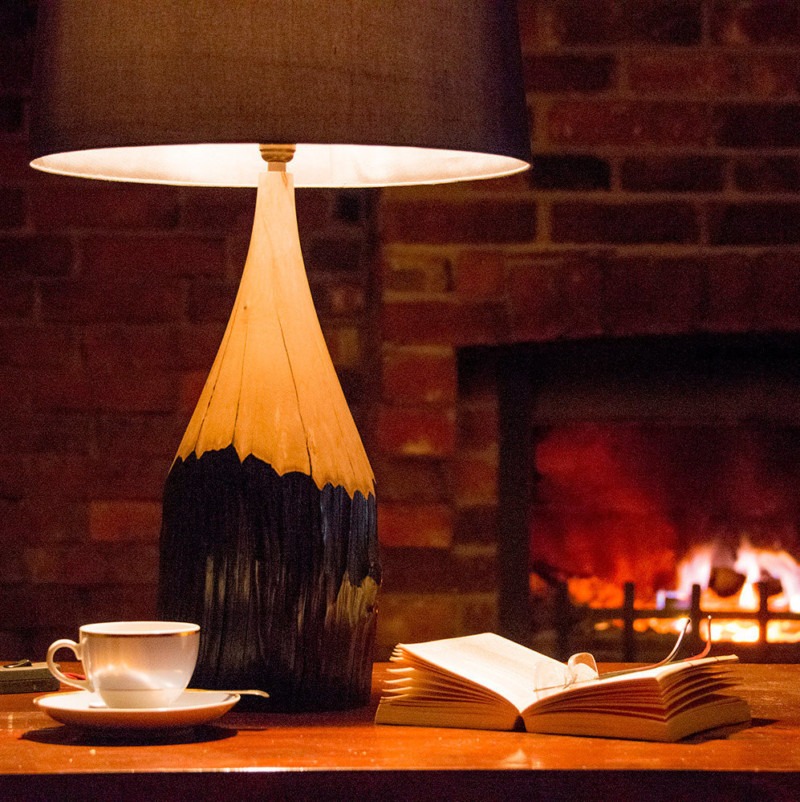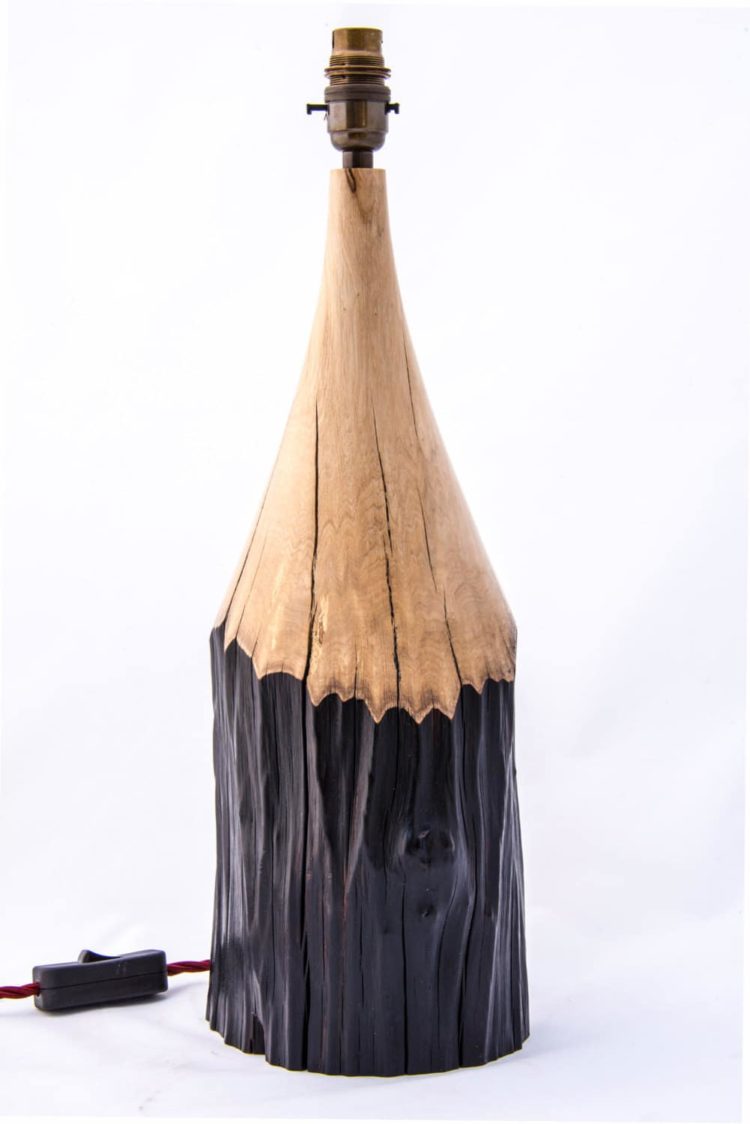 All the wood for each one of products comes from sustainable local woodland.
The lamp stand is fitted with an antique style brass "screw in" type (E27) lamp holder, 2 meters of braided fabric 3 core flex, black fused 3-pin UK plug, so this lamp can work in all countries across the world this lamp can easily be fitted with the plug of your choice. Just add a bulb and your good to go…….
The underside of the lamp is protected with a soft flock fabric so as not to scratch any furniture it's placed on.
Dimensions: 180 mm at the width of base approx. (7 inches)
450 mm (18 inches) tall
Lamp Lead length – 1.8 m/ 6 Ft
To give you some idea of scale, the lamp shades in the pictures are 400 mm (16 inches) across, and 250 mm (10 inches) deep.