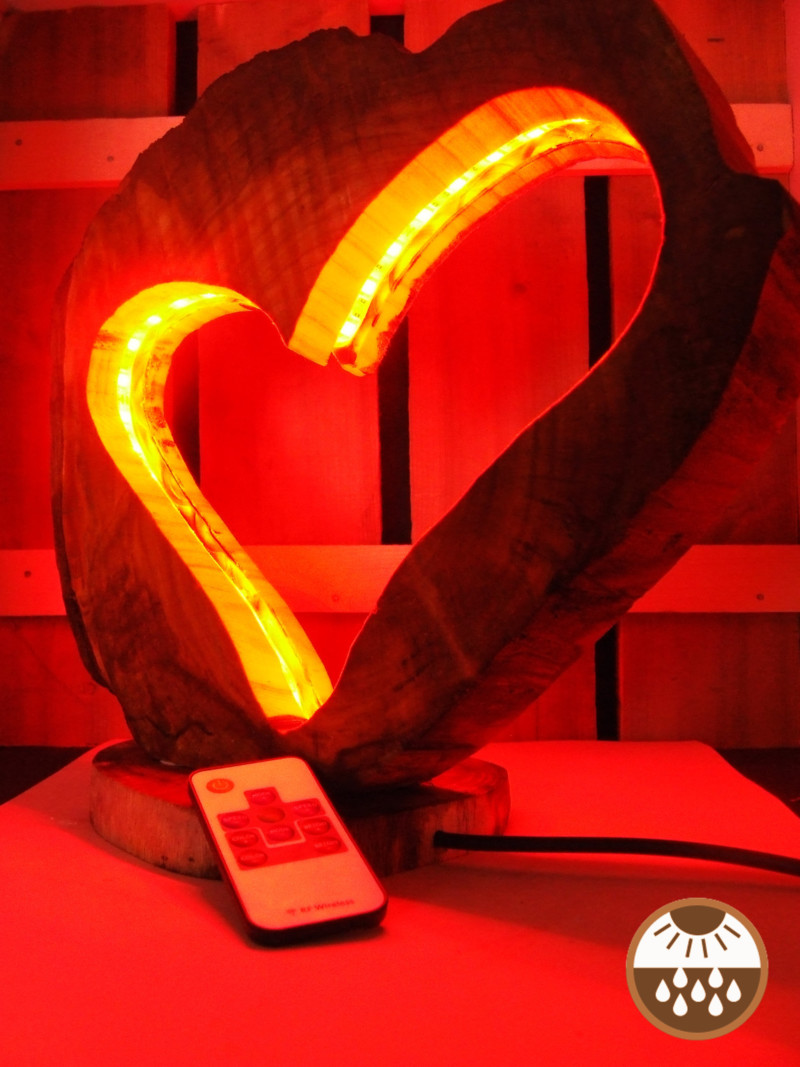 Heart lamp made of solid cherry wood. The lamp has a rugged, rustic appearance. This lamp is also suitable for outdoor use. Keep in mind that wood is a living product and that prolonged exposure to rain, sun and frost can shorten it's life.
The lamp is equipped with an RF remote control. You can operate this lamp from your lazy chair even when it is in the very back of your garden.
Product Details:
* Width: 30 cm
* Height lamp: 40 cm
* Power supply 12 volts (included) (please specify EU or US plug)
* Remote control (included)
* Length of cord: 1.5 meters
* Finished in linseed oil
* All electrical components are certified.
Sold by Woodlightz on Etsy
Price: 85.00 EUR
We are sorry that this lamp was ugly for you!
Help us find nicer lamps!
Tell us what kind of lamp do you like?