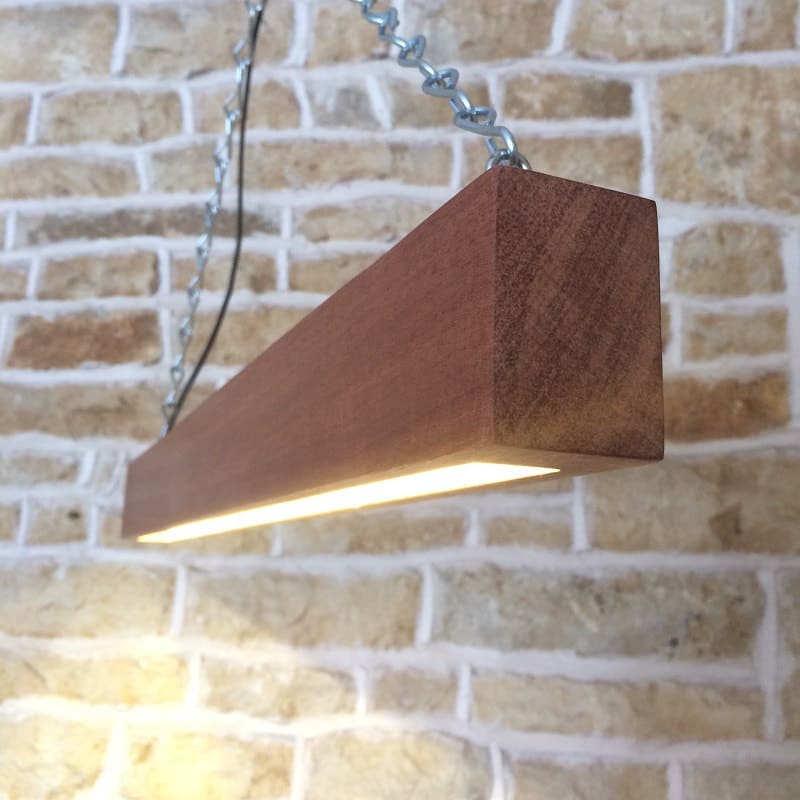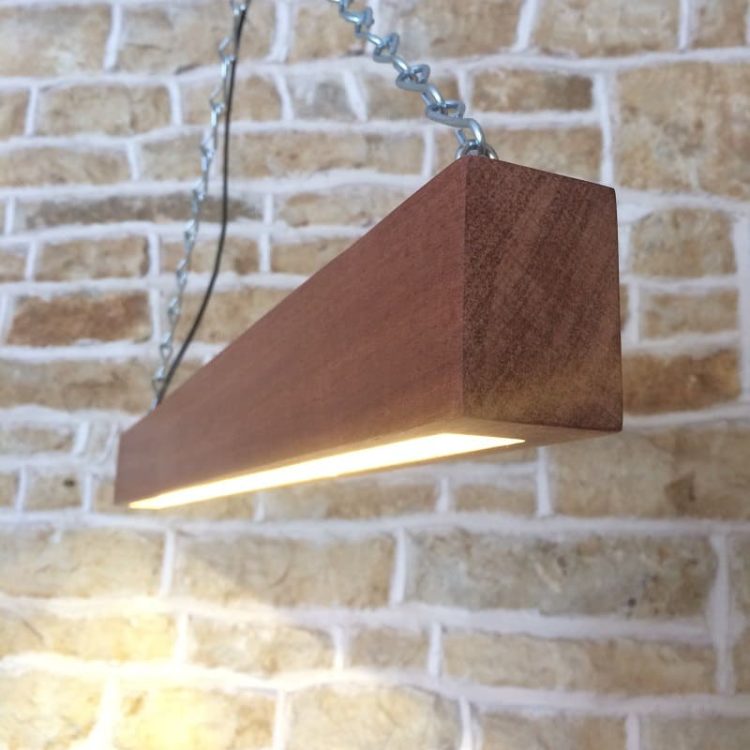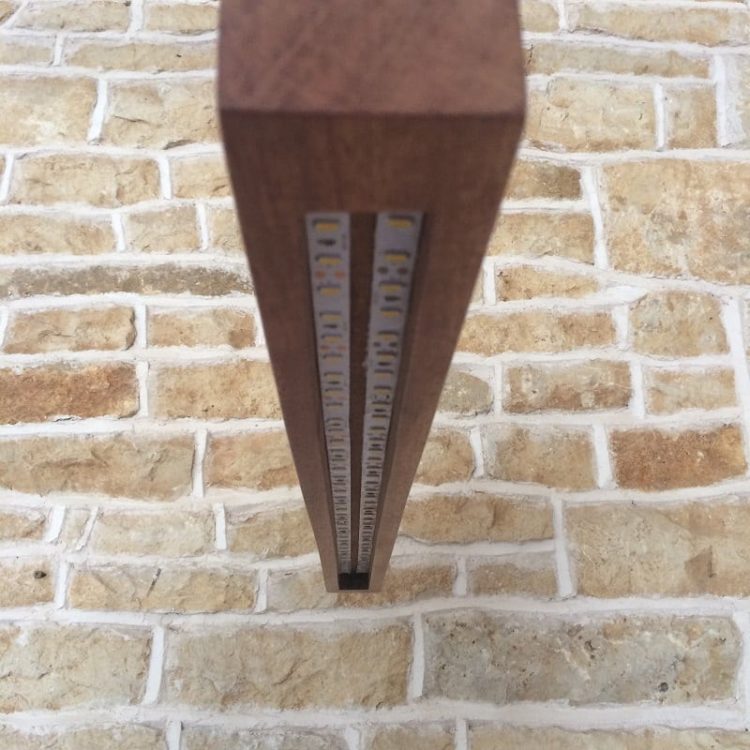 Love the minimalist style of this lighting for beams, it really doesn't get more minimal than just a block of wood! They have purposely chosen a beautiful piece of wood for this, pure solid exotic 'Niangon' wood that is a lovely deep reddish/brown in colour with stunning grain.
This beautiful piece of wood contains 2 strips of super bright LEDs that have been embedded in so that they are almost invisible unless you look from underneath. The long and narrow shape makes this perfect for suspending over a bar, table, kitchen work top etc.
this light is ready to hang with 2 hooks fitted in the top, the price includes a small 12v power supply for the leds that can work from any mains voltage supply (110v – 240v) this small box can easily be installed in a ceiling void where you wish to put the light.