Modern looking, stylish and slim pendant light that will enrich your area above the dining table, kitchen island or working space.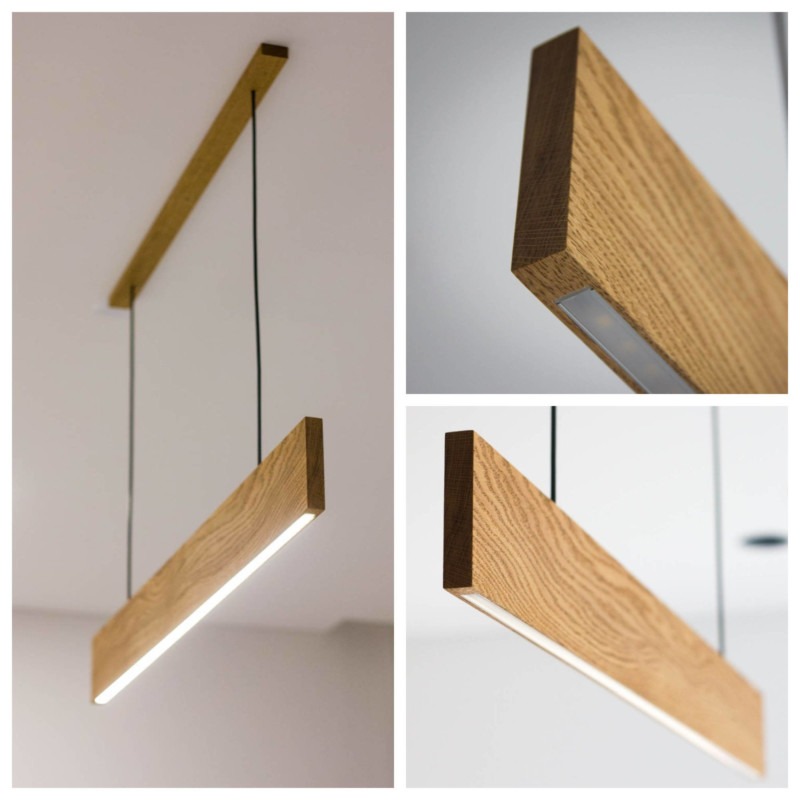 With length of 950 mm (37.4″) powerful 18W LED strip the Modern LED Pendant Light provides 2850 lumens total. Modern LED Pendant Light voltage range is 110-240V, so it works worldwide.
Features:
* Includes 12V LED power supply (110-240V)
* Adjustable cable length (up to 1.5 meters)
* Warm white LED light (3000K)
* Aluminum profile inlay with a white matt cover
* Stylish and slim ceiling canopy with hidden fasteners
* Available colors: Natural Oak, Black Oak.
Dimensions:
* Pendant light: 1000mm x 25mm x 110mm (37.4″ x 0.98″ x 4.33″)
* Ceiling canopy (for suspended ceiling): 800mm x 40mm x 25mm (31.5″ x 1.57″ x 1″)