Wood lamp with acorn nuts up top and half red oak and half pine.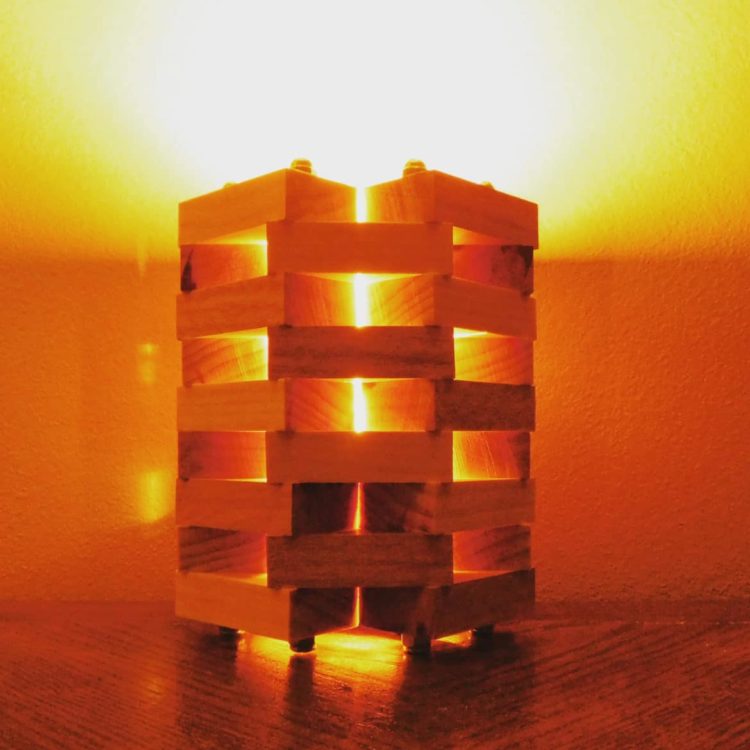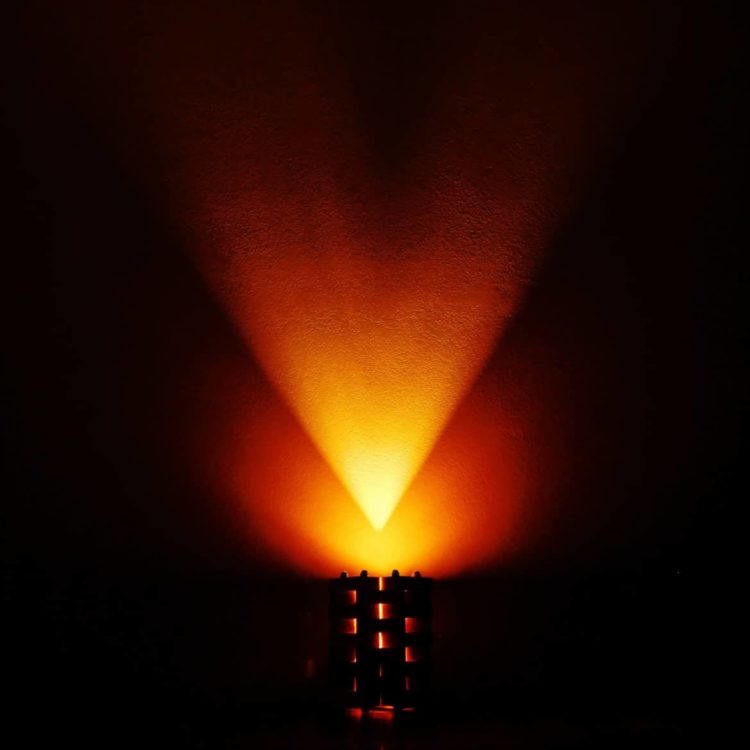 I sat down and did the math in order to figure out the smallest length of arms that would still have enough interior diameter to place the light fixture.
I first measure and miter saw 36 identical arm cuts. I then take those arms to the drill press and each arm gets two holes in a very specific place. I cut 8 sections off of a longer single piece of all-thread. I then thread the arms onto the all-thread and secure them. Finally, I grind the excess all-thread clean and install the light fixture, cord, switch, and plug.
This is probably my favorite design I've thought of thus far. The light escapes through a small crack and diffuses the direct light into a soft glow. This also gives a unique presence in the dark.