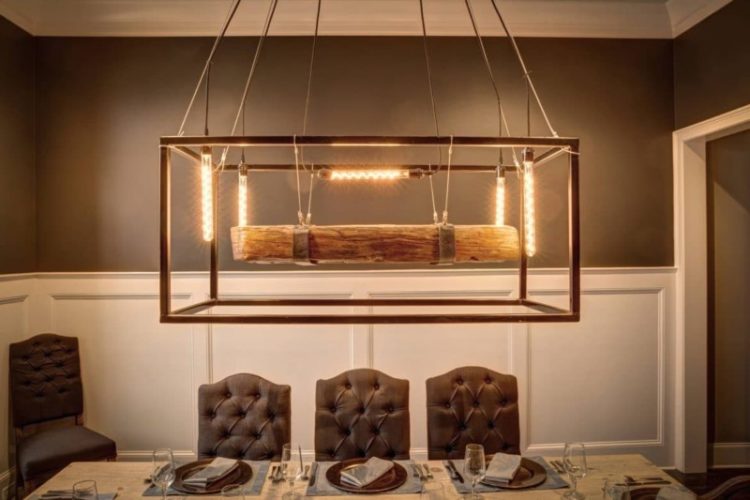 Large dining room pendant lighting chandelier by Carroll made using a steel cage suspended from stainless steel cables that houses a 225 yr old east Tennessee tobacco barn structural beam which is also suspended by steel cables. Here
Light frame measures 48″ long x 21″ high x 21″ wide. The wooden beam is 36″ long.
The beam is surrounded by five 11 3/4″ Edison bulbs. The light is designed to hang from a 12′ ceiling but can be modified for a ceiling as low as 8′
This light is custom made.