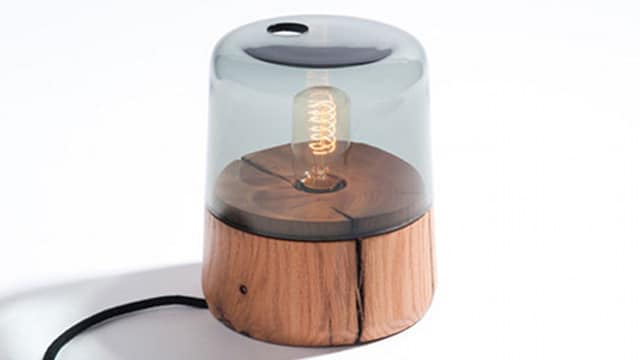 The Boya oak table lamp by Outofstock Design features a solid wood based made of either reclaimed oak or reclaimed maple, and a sheer lampshade of grey-tinted blown glass.
Inspired by nautical beacons and marine buoys, these diminutive table lamps call to mind the juxtaposition of boat and sea, with the rough wooden bases and ocean-water colored glass tops.
How beautiful is this lamp?
Click on a star to rate it!
Average rating / 5. Vote count:
No votes so far! Be the first to rate this post.
We are sorry that this lamp was ugly for you!
Help us find nicer lamps!
Thanks for your feedback!