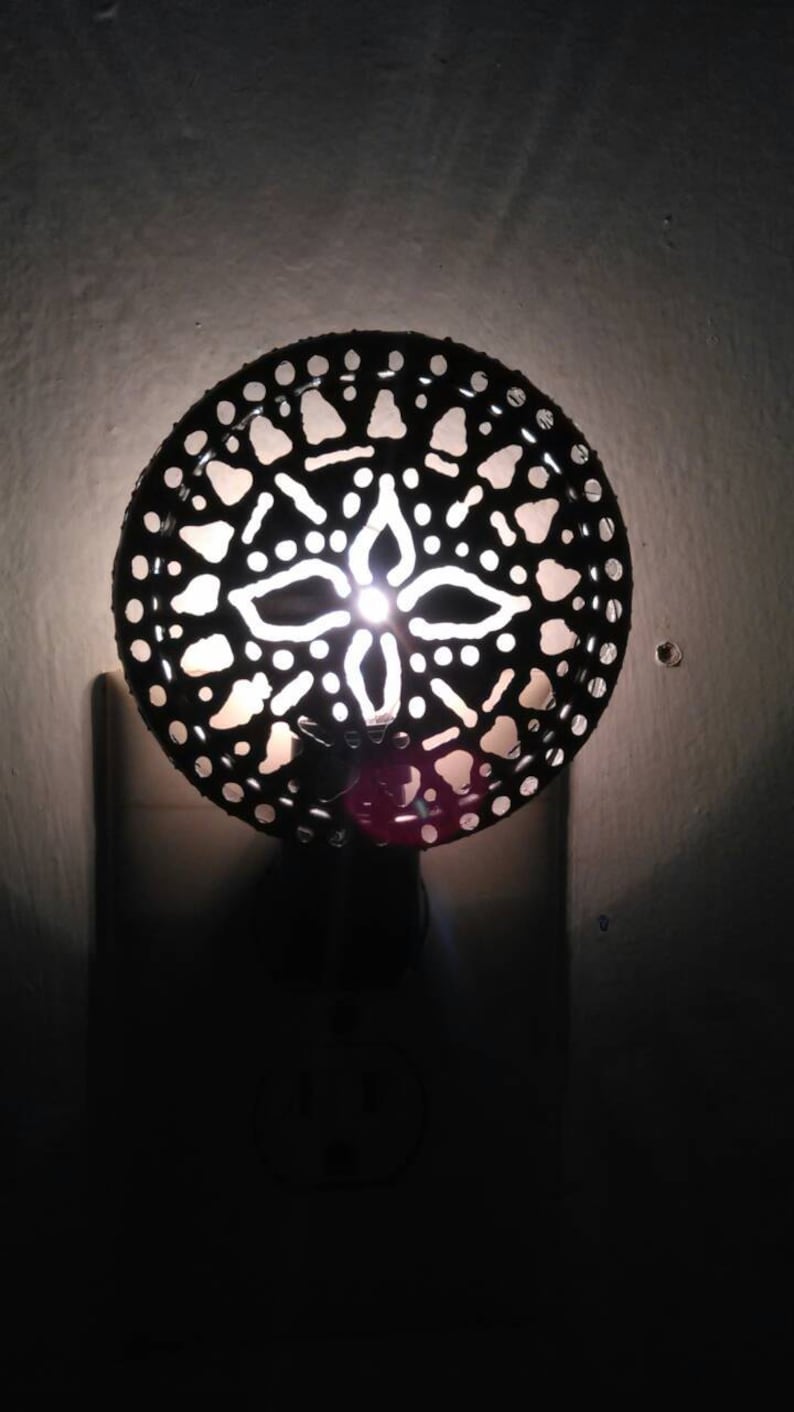 Price: $25.00USD
Torch cut from tuna cans these nightlights will provide just enough light with lots of charm!
Comes ready to use including a five watt bulb.
Cans are approximately 3 inches wide and may vary slightly. Each cut by freehand and will be one of a kind.
Makes a perfect house warming gift!