How to make a wood lamp easily, to do this you will need:
wooden cleats
a saw
wood glue
a power cable with 2-pole plug, switch, and socket with wire passage and fixing ring for the lamp shade
a hollow metal rod (which we recovered from an old lamp)
a lamp shade
a sheet and a felt
1 – Draw your lamp feet on a sheet, place your cleats on it and mark the place to be sawed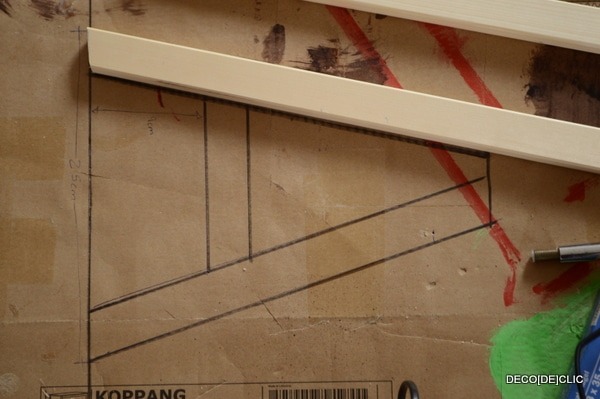 2 – Repeat for a four-foot lamp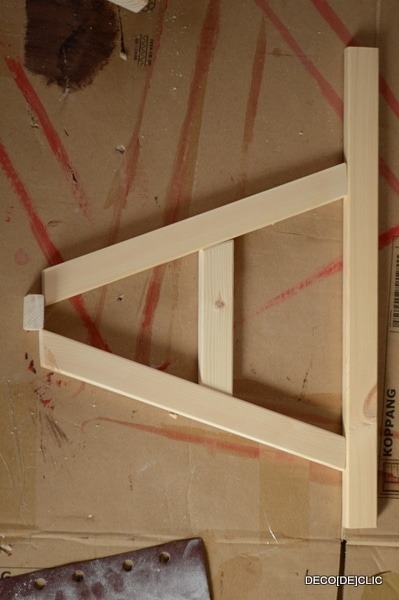 3 – Assemble the assembly piece by piece with wood glue
4 – Drill the small square of wood that you will place at the top to insert your hollow metal rod
5 – Insert the cable, add the socket and then the lampshade and it's done!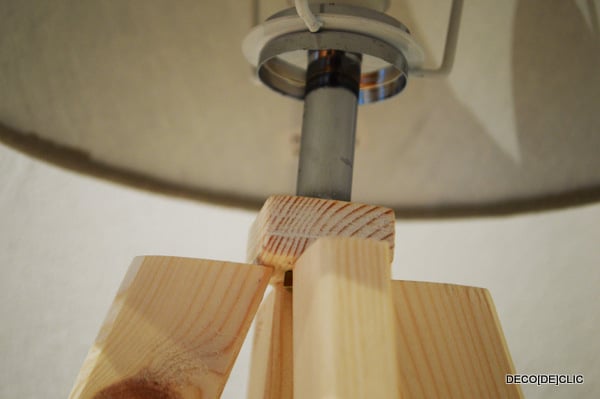 Note that the dry wood glue in 20 minutes minimum. It is therefore, necessary to wait each time before adding a new piece.
Help yourself with books or heavy items to keep your structure dry.
source: deco-declic.com
How beautiful is this lamp?
Click on a star to rate it!
Average rating / 5. Vote count:
We are sorry that this lamp was ugly for you!
Help us find nicer lamps!
Thanks for your feedback!