With this pretty lamp, your evenings will take a poetic turn. Are you looking for a designer lamp for your home? Make your own lamp! Luminaires are essential elements of our interior, so it is important that they match our decoration.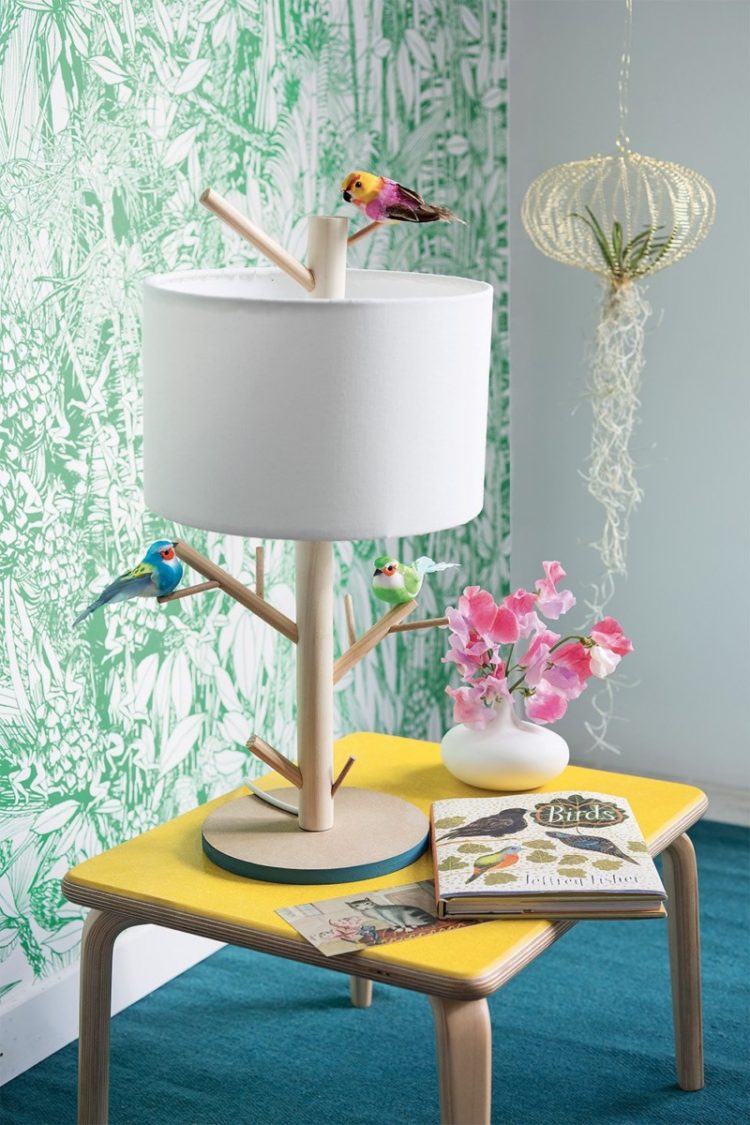 A DIY within everyone's reach, you simply have the good electrical equipment and for the rest, it's the creativity that takes precedence. This lamp will accompany you in your moments of reading, as relaxation… It prepares with dignity the arrival of spring and the return of colorful birds. Look, there are already three who have just landed to sing.
The small branches of the bottom of the lamp can also serve as an original perch for your necklaces and bracelets. Do not hesitate to vary the color of the lampshade, to match it with your interior decoration! All that is missing is the sweet song of birds to rock you.
Materials:
Wooden trunnions Ø 4, 6 and 12 mm and 2,8 cm
Saw
Miter Box
Drill with wood drills Ø 4, 6 and 12 mm
Wood glue
2 round in medium Ø 18 cm x ép. 5 mm
2 clamps
1 drum shade
Round clamp 5 cm for bulb
Acrylic paint blue
2 m of electric wire
1 socket
Hollow threaded rod for socket fixing
Wall Stapler
2 small wood screws
1 bulb