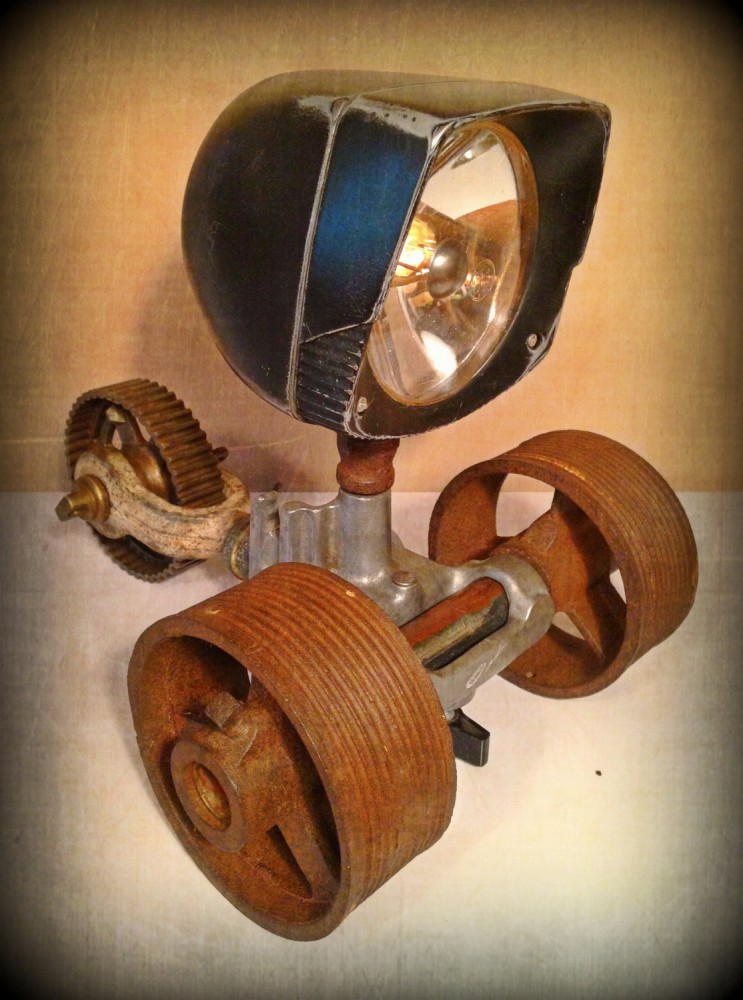 If you are looking for a unique, impossible to duplicate piece of functional art, then look no further! This light will be perfect for your desk, end table, home office, or wherever you'd like to place it.
Assembled from scratch, all parts were cleaned individually without altering the patina where existing, all the metal has been treated with rubbed wax to seal it and prevent further corrosion. All the wiring and electrical components have been completely refurbished and they work accordingly.
The cord is about 4 feet long and the light it is powered by a 12-volt transformer.
The light bulb depicted is the original one and it projects a light beam, I'm also including a landscape bulb for a broader light spectrum at no additional cost.