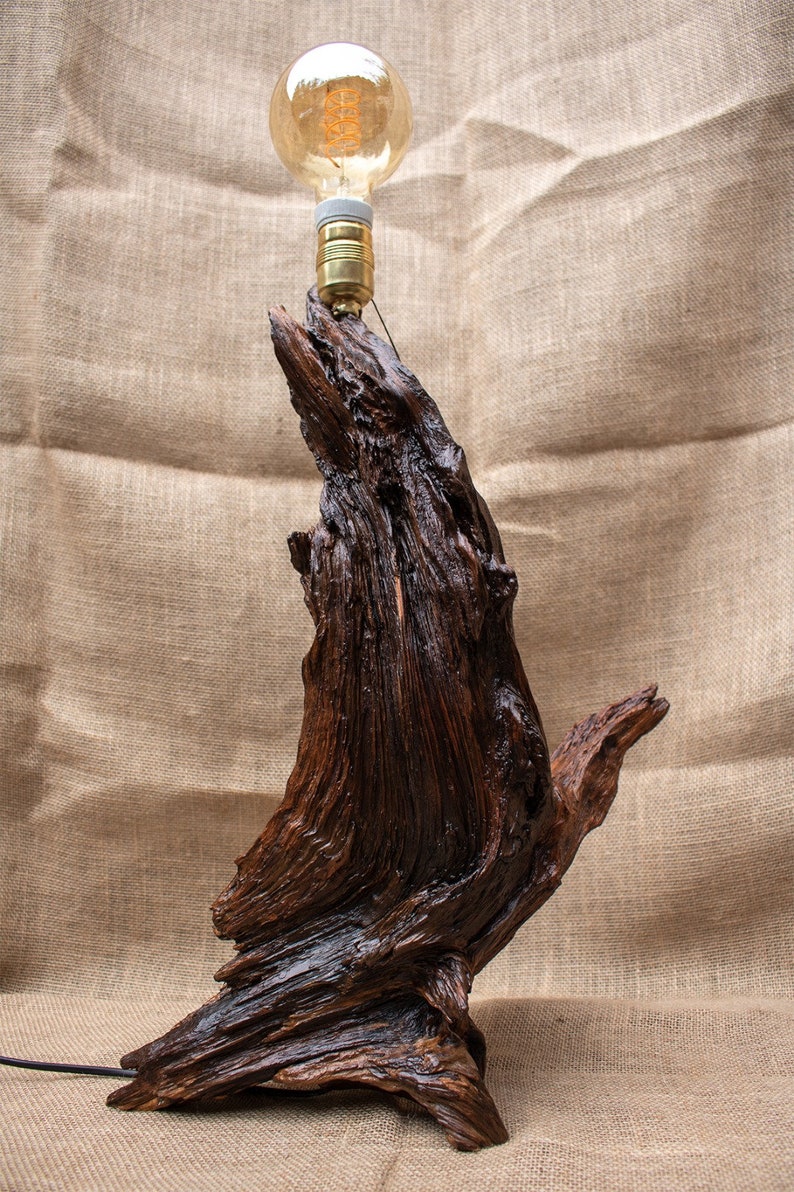 Price: $114.00EUR
Hello! I put on sale a miracous lamp from the root of larch. The lamp is made in 100% by hand by a wood lover. Its natural color is underlined by the use of special oil for the preservation of wood based on natural oils; Microporous, allows the wood to breathe. Water and abrasion resistant.
Our lamp beautifully emphasize the interior design of the office, apartment. It perfectly blends into photo shoots or will serve as a movie prop. Ideally suited for a gift for a loved one.
The biggest artist is Mother Nature, who has made a delicate flick of the tree so beautifully shaped. Thus, it is the only such lamp in the world.
LED Bulb Diall G95 E27 5 in the transparent heat colour can be boldly used as a decorative element. It has a sphere shape and a clearly visible, twisted core. The warm amber light bulb will create a unique atmosphere wherever you are in the dark. Even a public restaurant will become more cozy and intimate. The Diall G95 LED Bulb guarantees a reduction in electricity bills. Its LED technology makes the light shine all the time with the same intensity. The bulb is resistant to frequent switching off and on. It is a place for frequently used places and for motion sensor lamps.
HEIGHT (with bulb): approx. 67 cm
HEIGHT (without bulb): approx. 55 cm
WIDTH (at base): approx. 24 cm
WEIGHT: approx. 7 kg