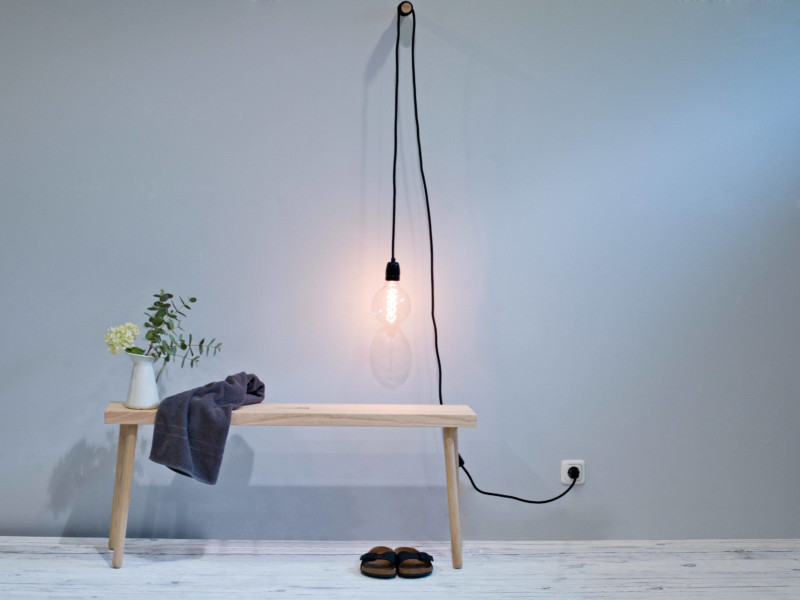 LAMPI combines a minimalistic approach with an optimum functional output.
A single STAB made from a simple ash rod is enough to find your wanted position. In addition, a wall and an electric socket is required in order to fix your STAB. A black 3,96 m cable can be wrapped around the wood – this time smooth – the other day strict – once longer – once shorter – LAMPI enables you to play with the height and position of the light.
A convenient toggle switch ensures a highly functional handling exactly at the position where it is required. A light – simple, practical and pleasing – or in other words "kommod".
Sold by kommod on Etsy
Price: 109.00 EUR