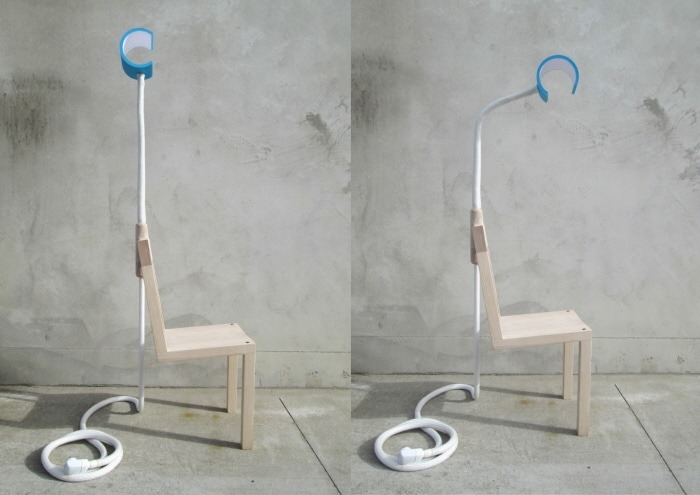 Inspired by a collapsible, wooden, giraffe toy from childhood, the 'Lambent Chair' is designed by Glen Lewis-Steele, New Zealand-based designer, to shed light where you need it. Be it casting a soft light over a room or directing it down onto the fine text of your novel. A glowing switch placed behind the braid allows for the lamp to work by itself when not being used as a seat.
However when you choose to sit on its floating seat, your weight compresses an inbuilt spring loaded mechanism. Activating an internal system of tension wires which tighten and loosen like tendons in a finger, causing the lamp to angle down towards you and then straighten back up when you stand.
How beautiful is this lamp?
Click on a star to rate it!
Average rating / 5. Vote count:
We are sorry that this lamp was ugly for you!
Help us find nicer lamps!
Thanks for your feedback!