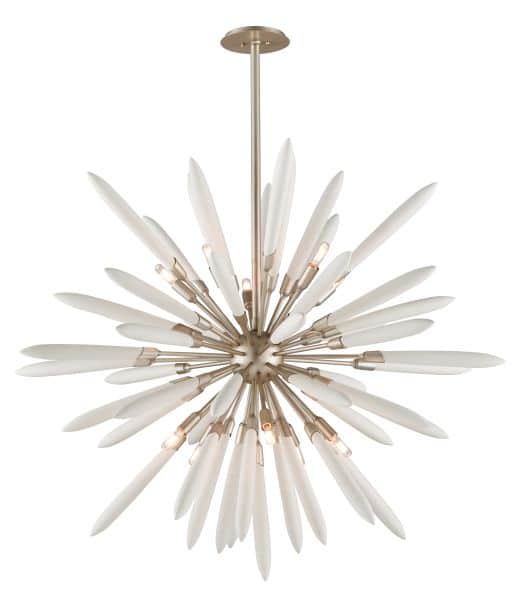 The Altitude is a new version of the 1960s Sputnik-inspired light fitting. This amazing piece takes all the elements of the original Russian space-mobile, then adds a touch of Zen with cool, almost-touchable porcelain.
"We've created something truly remarkable and one-of-a-kind," Steve Nadell, president of Corbett Lighting, told the Observer. "We always aspire to use unique or unexpected elements in the DNA of our fixtures, and for Altitude we decided to include smooth china. The inner hub, arms that support the lamps and china inserts are [set] in a mellow matte silver leaf finish which is applied by hand. In doing this, we have managed to craft a light that is soft, calming and serene—with a sense of motion."
How beautiful is this lamp?
Click on a star to rate it!
Average rating / 5. Vote count:
No votes so far! Be the first to rate this post.
We are sorry that this lamp was ugly for you!
Help us find nicer lamps!
Thanks for your feedback!