From the mountains of upstate New York, rustic vintage lamp pulley number 5: Vintage Farmhouse Pulley Light.
They've incorporated this gorgeous vintage farm pulley into this rustic industrial style lighting pendant. The pulley has been thoroughly cleaned and sealed to protect its rusty, rustic patina. There's five feet of cotton twisted cord for each light that can be adjusted to suit your specific drop. Just loosen on the pulley, pull up or drop down. A black ceiling canopy is included, as are installation instructions.
Out of stock! But you should find similar farmhouse pulley lights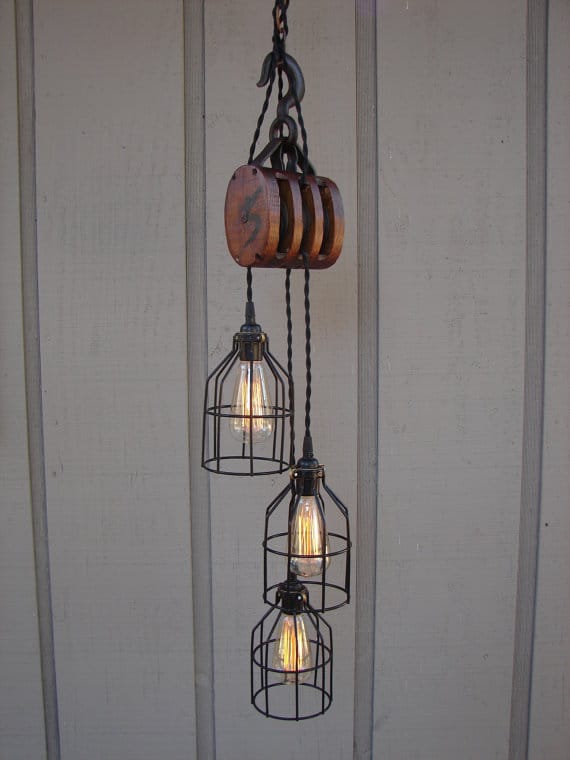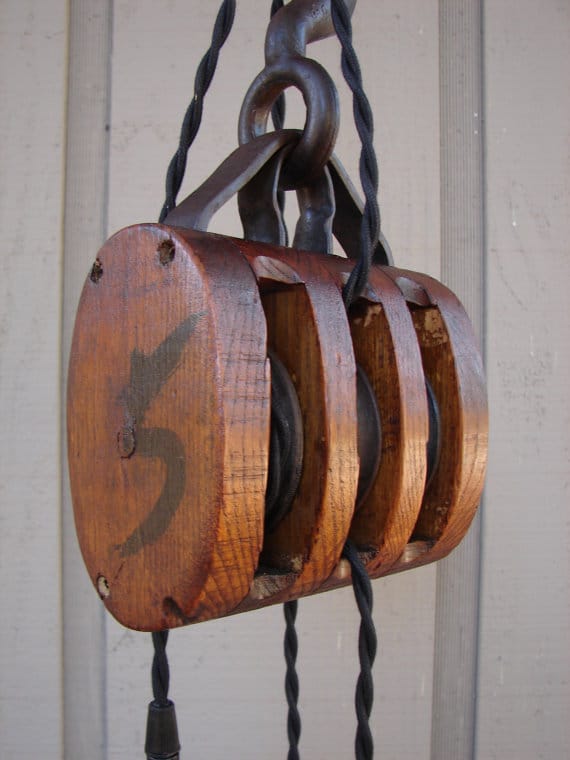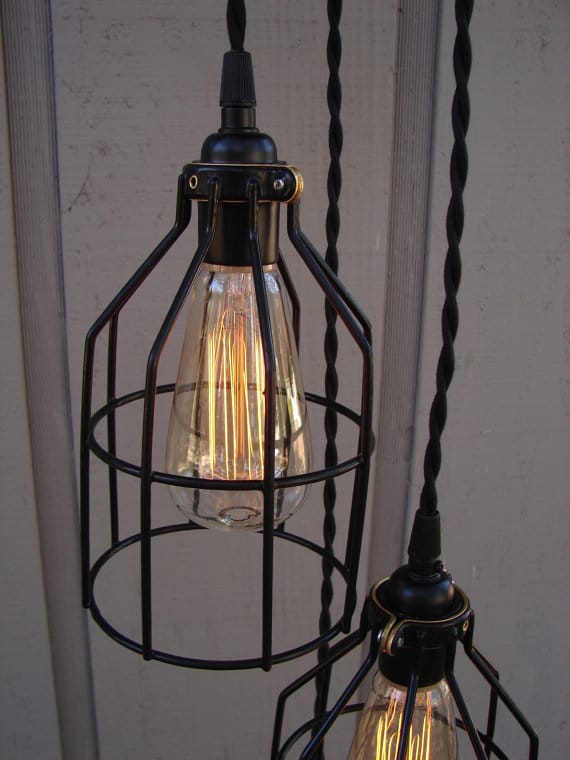 DROP INFORMATION:
There are three cords, one for each light. 5′ each.
As pictured: Max drop, all chain, 56″. Minimum drop with lights arranged as pictured and pulley connected directly at the canopy, 39″
Pull up the lowest hanging light to highest position:
All chain in use, 48″ maximum. Pulley connected directly at canopy, 31″
If you love pulley lamp, have a look at this one: 2 Whiskey Bottles Pulley Pendant Light
How beautiful is this lamp?
Click on a star to rate it!
Average rating / 5. Vote count:
We are sorry that this lamp was ugly for you!
Help us find nicer lamps!
Thanks for your feedback!