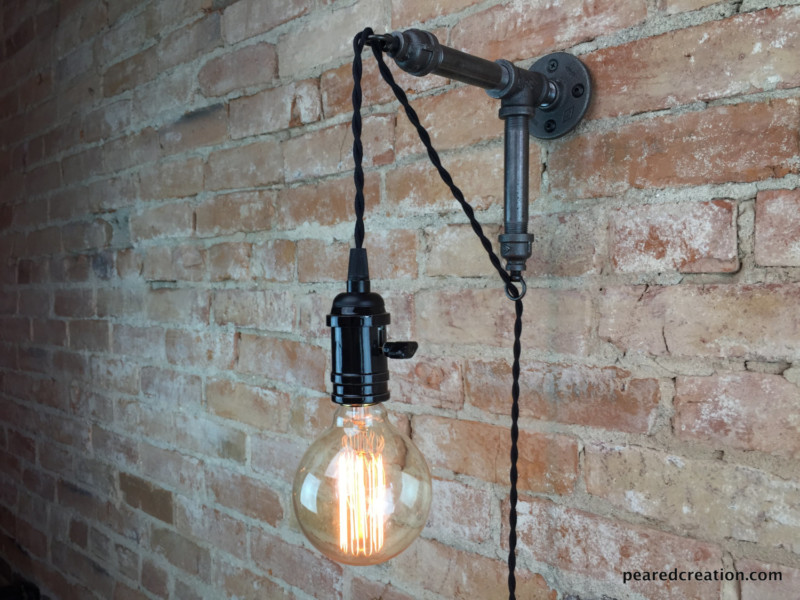 We brought simplicity and ease of installation to this industrial style wall sconce!
This clever design lets you skip the direct wiring and place it virtually anywhere on your wall.
The 12 foot cloth covered cord gives plenty of reach and actually becomes part of the design as it exits the sconce.
A top of the line antique style porcelain socket holds a 40 watt squirrel cage globe (Bulb included in your purchase).
The pendant hangs from a black iron fixture and can be adjusted to hang at different heights depending on your needs.
Dimensions:
Cord Length: 12′
Fixture Height: 9″
Fixture Depth: 9″
Sold by newwineoldbottles on Etsy
Price: 89.00 USD