Combining both wood and steel, there is no place that this light can't be used. The wood is distressed reclaimed wood and the beam is hollow to house the electrical components. This light is designed for an easy install and comes with 6′ of pendant cord for each light which allows you to wrap the cord around the wood beam and hang them as high or as low as you wish. This light is pre wired by us so all you have to do is hang it and chose your light bulb heights.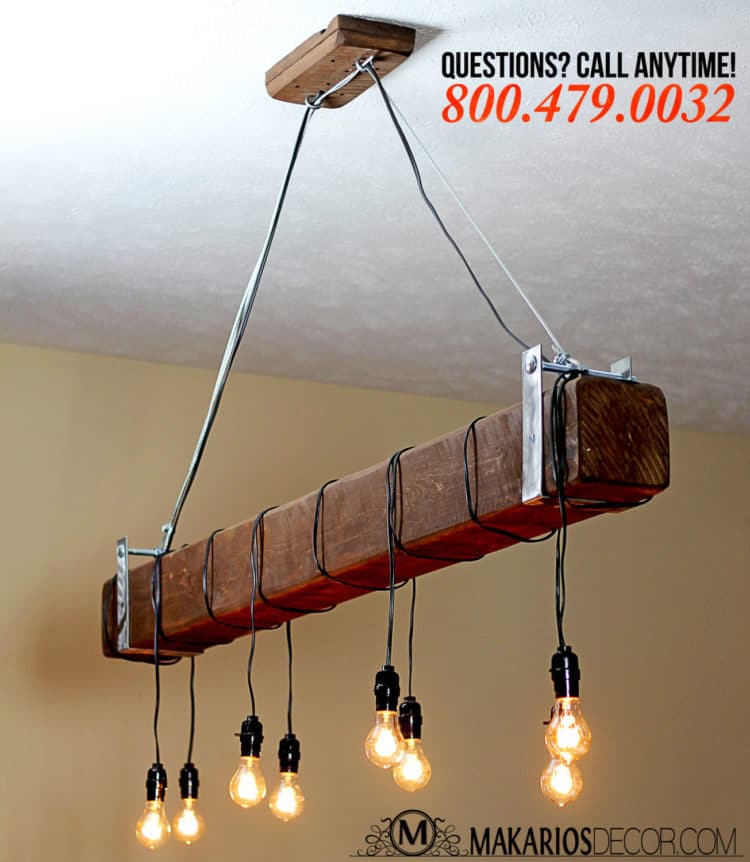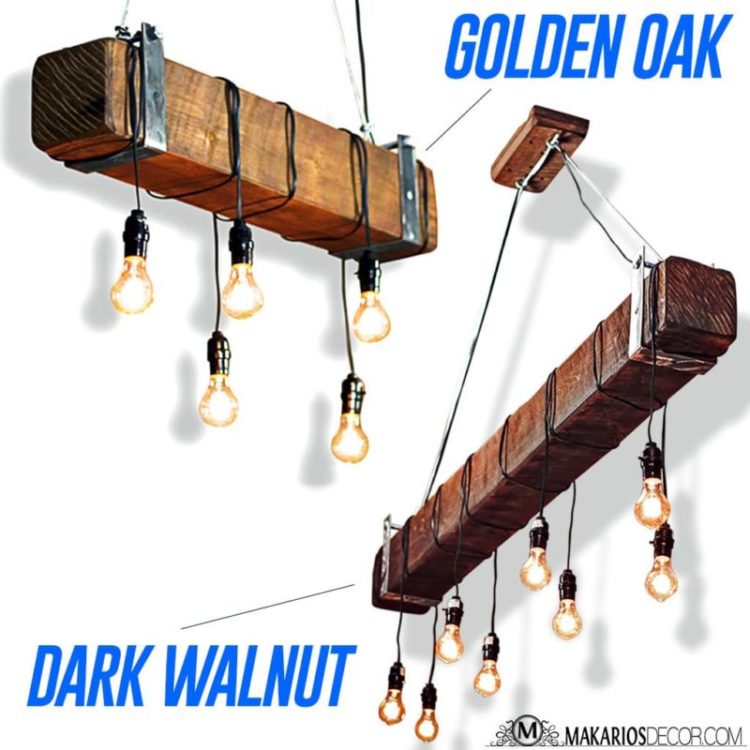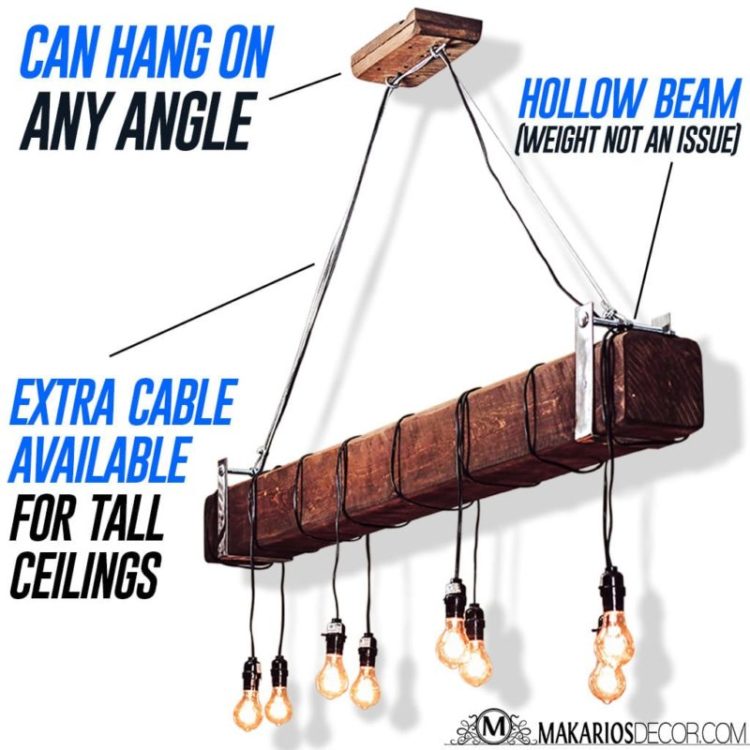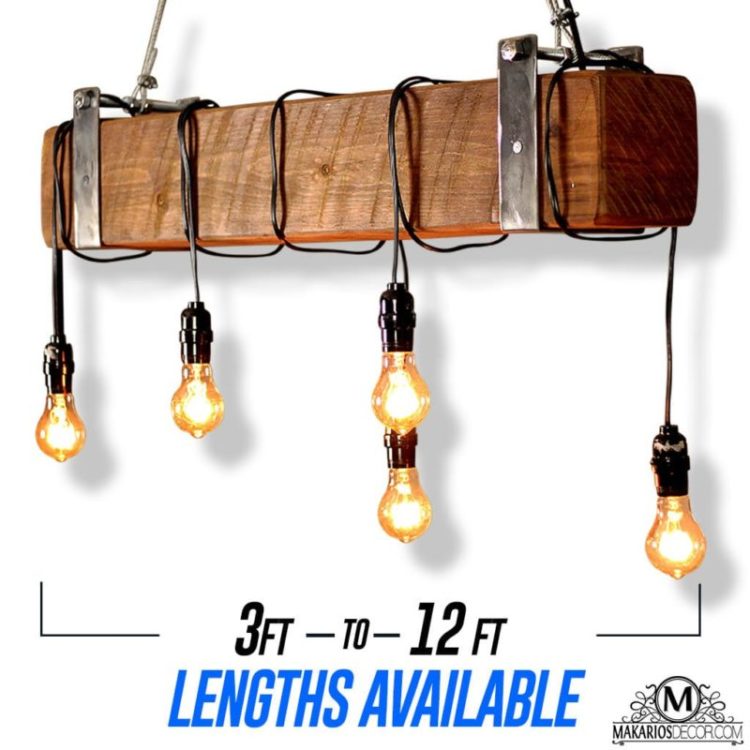 D E T A I L S //
• This is a one of a kind beam chandelier made from reclaimed wood made to look like a beam
• Hollow to reduce weight and house electrical
• Can be hung on any angle
• Bulbs: Accepts all standard bulbs up to 60 Watts per socket, Light bulbs not included
• Dimensions: Wood Beam is 3-8 ft Long (you choose) x 6″ Width x 6″ Height
• Socket: Standard size black socket (120V/240V)
• Hardwired for electrical box – Wired for usage in all countries
• This light is dimmable.