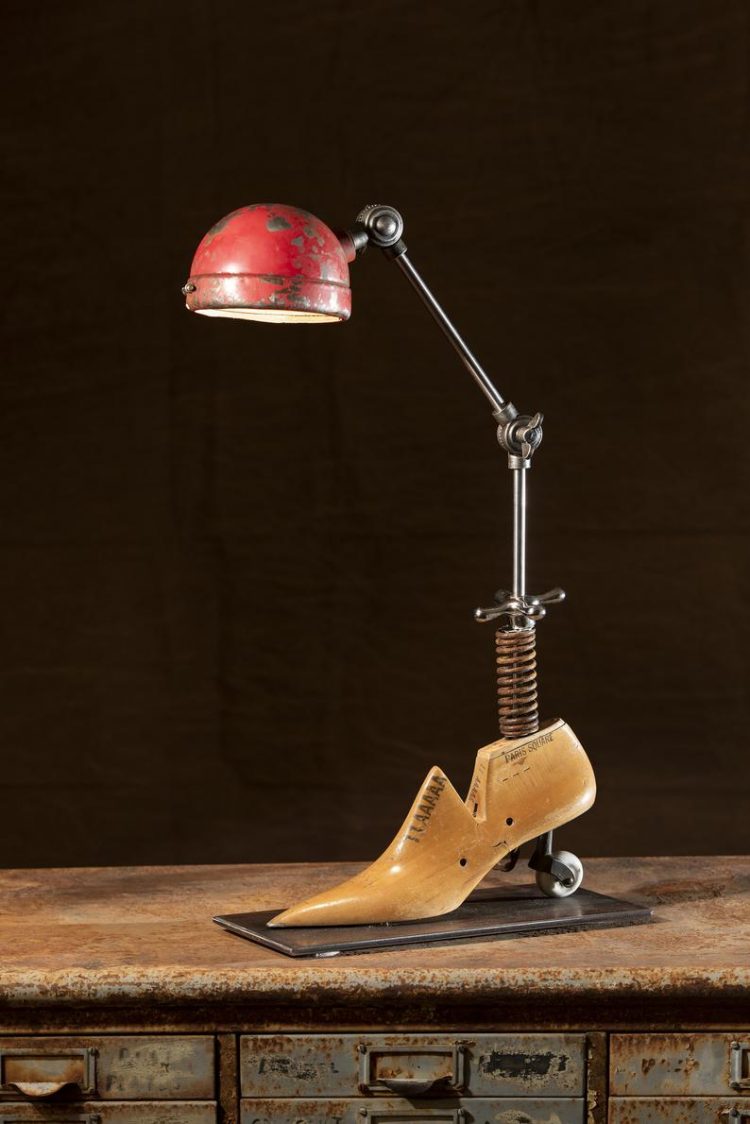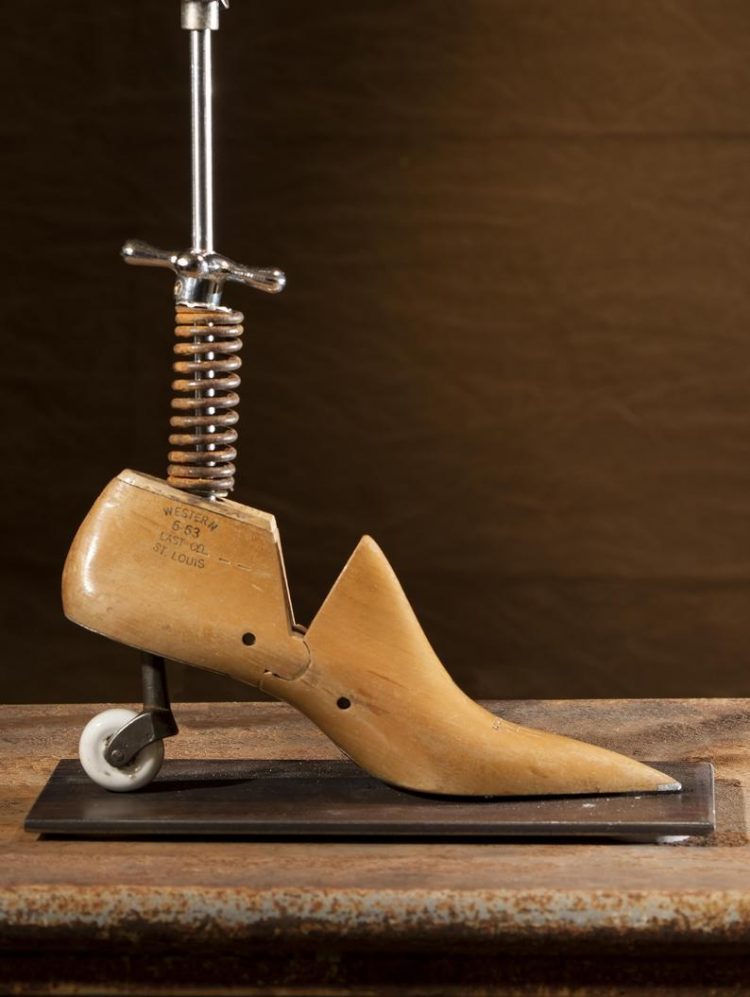 Heely, the industrial version of the popular kids' shoes. This vintage high heel shoe last combined with the caster wheel catch your eye from across the room. Add the rusty spring and plumbing handle and you say what! Is that a headlight bucket for a light fixture? It sure is. This is an awesome piece you have to have. fully dim able light bulb.
Buy Now
We are sorry that this lamp was ugly for you!
Help us find nicer lamps!
Tell us what kind of lamp do you like?