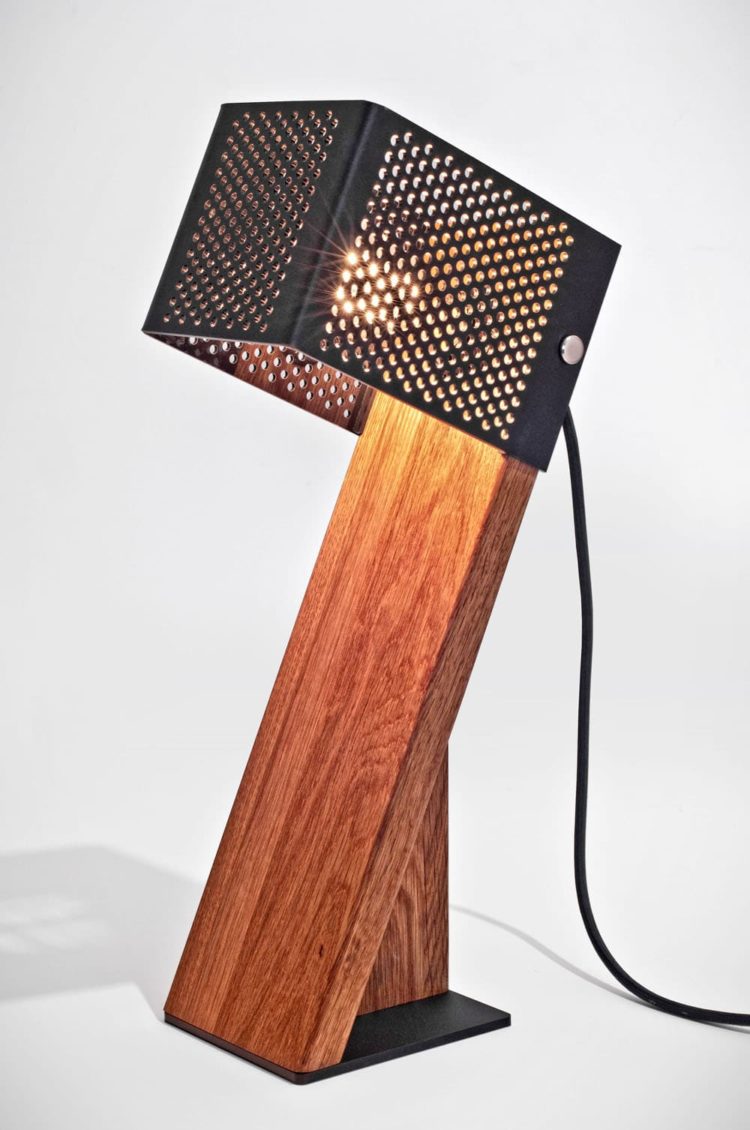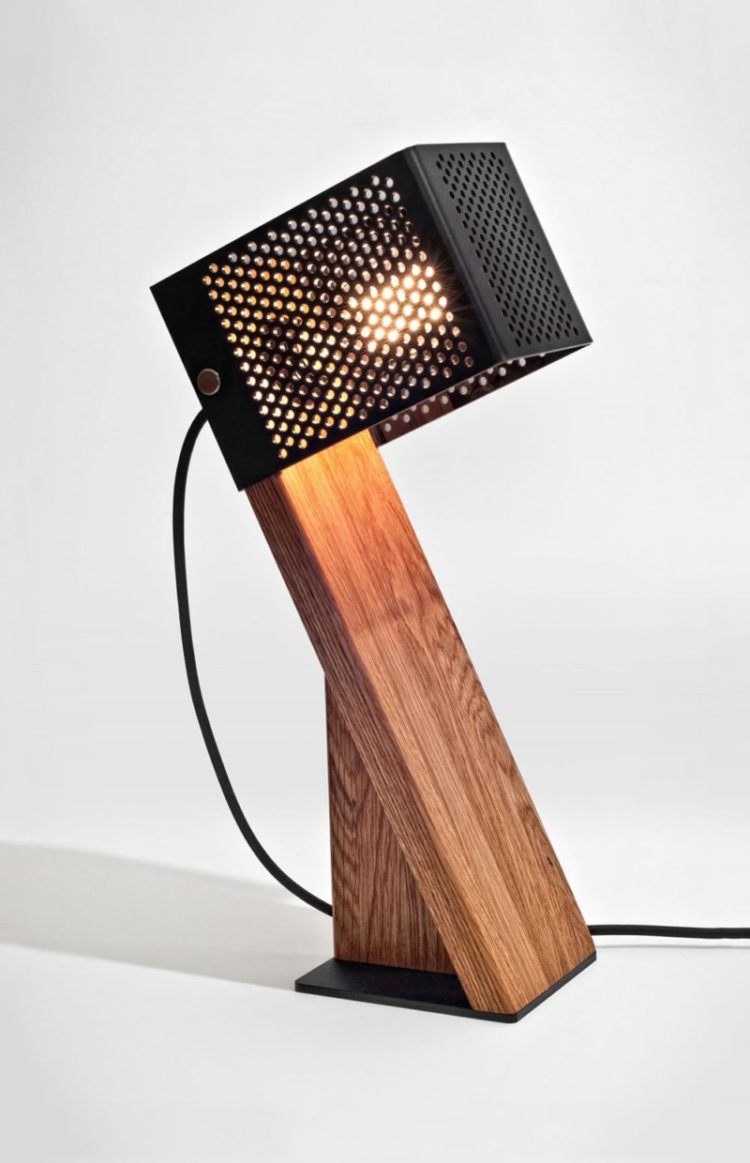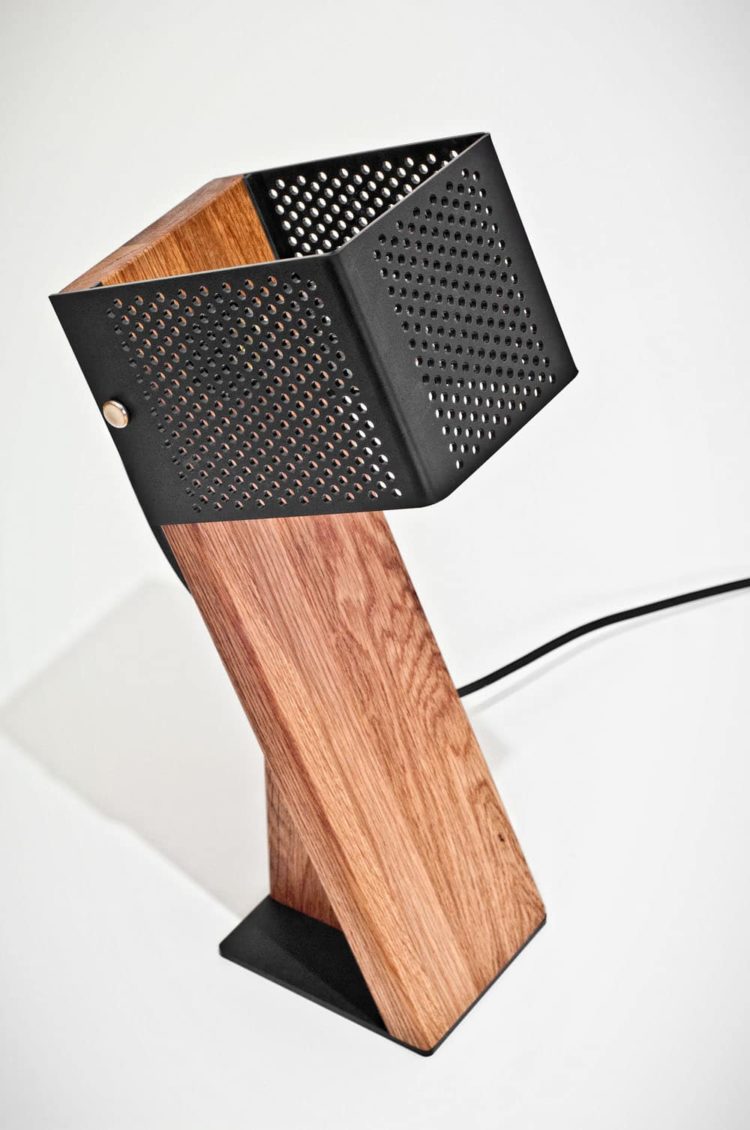 OBLIC lamp is made from a blend of wood and plastic contrast. The shade is perforated to create a contemporary lantern effect that highlights the wood grain of the lamp base. This table lamp is handcrafted from contrasting materials: the heavy base is made from a thick piece of hardwood, and it's light and delicate perforated shade has been folded from a thin piece of acrylic. The light Enhances the wood grain and rich Creates a warm glow. The oblique shape combined with the use of contrasting materials Gives the lamp a single contemporary look. Source
How beautiful is this lamp?
Click on a star to rate it!
Average rating / 5. Vote count:
We are sorry that this lamp was ugly for you!
Help us find nicer lamps!
Thanks for your feedback!