A glowing golden forest of trees called Aspire by artist Warren Langley, illuminates a site beneath the Western Distributor at Ultimo, Sydney on May 19, 2010.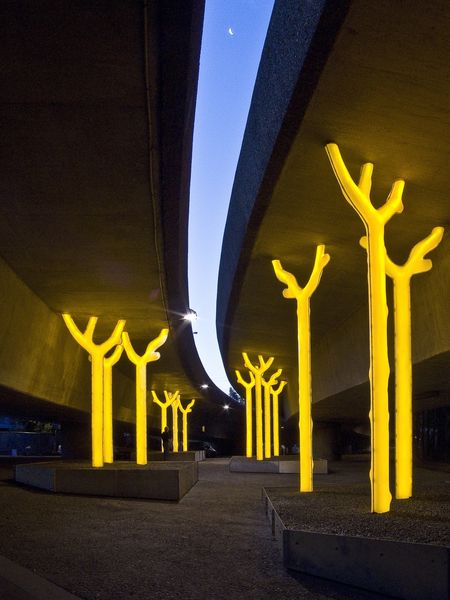 The permanent artwork is designed to strengthen the pedestrian link between the communities of Pyrmont and Ultimo by providing a brighter, more engaging and safer public space.
We are sorry that this lamp was ugly for you!
Help us find nicer lamps!
Tell us what kind of lamp do you like?