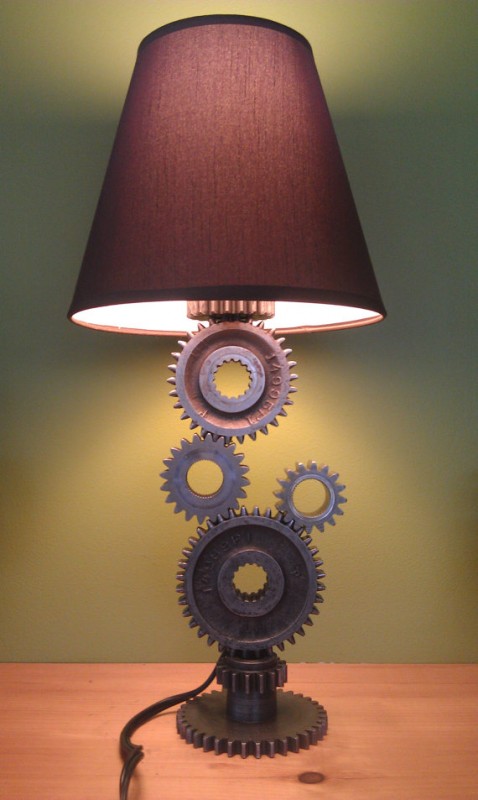 The "Gear Lamp" is an Industrial Table Lamp with a Steampunk Design. The lamp is created from used gears that supplied power thru a transmission gearbox. The gears are in their unfinished original condition.
Lamp Dimensions:
Height: 13″ tall approx
Base gear: 4″ dia approx
Girth (widest width): 5″ approx
Gear lamps can be made to any of the combinations in the pictures shown.