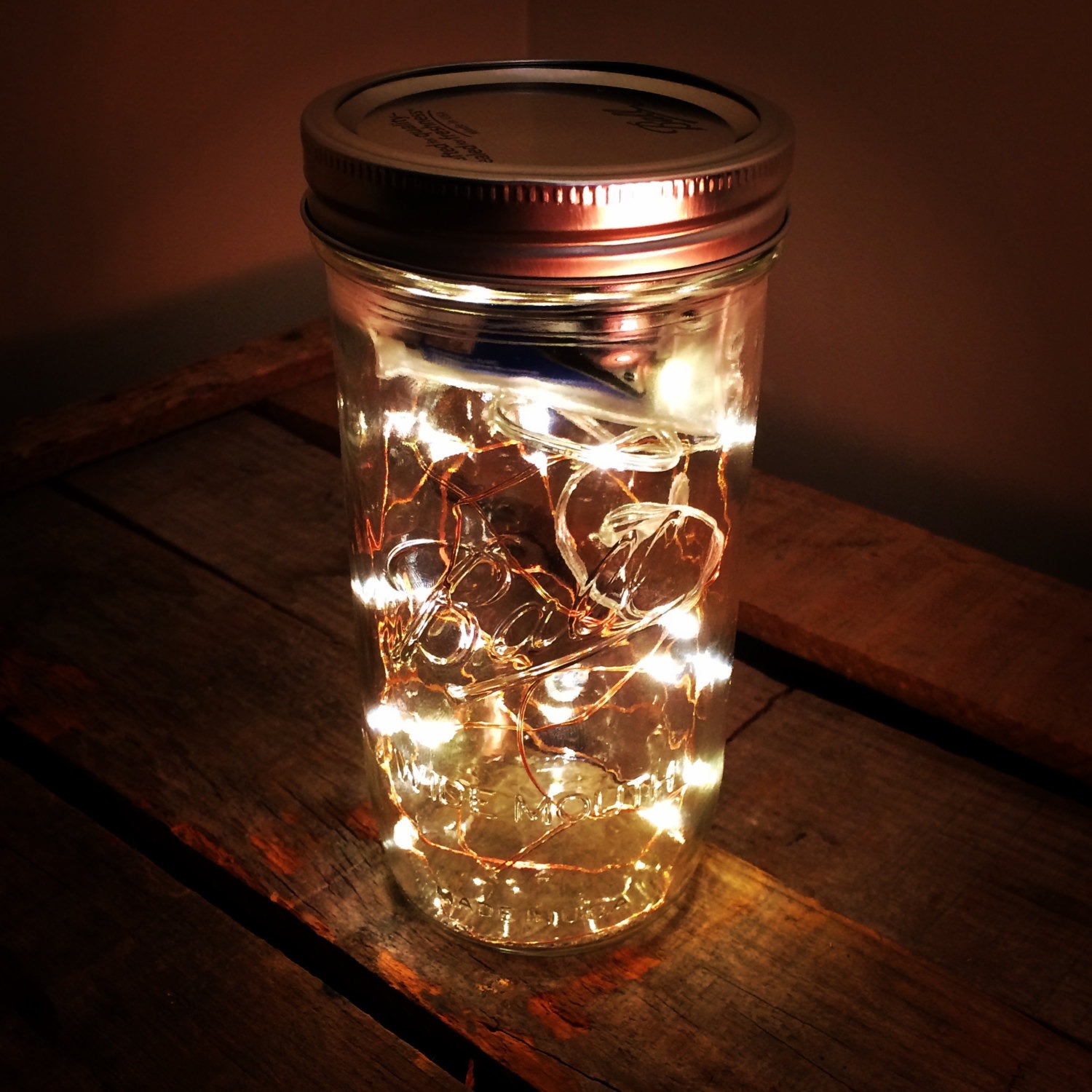 Nothing says summer like catching lightning bugs in a jar. What kid hasn't chased lightning bugs across a field at dusk, cupping them in their hands to see the glow.
I've tried to capture that feeling in my "Jar of Fireflies" Mason Jar. It contains a string 20 warm LEDs powered by 3 AAA batteries. The battery pack is affixed to the bottom of the lid for easy access. Just open it up and flick the on/off switch for hours of enjoyment.
This listing is for a set of 3.
This is a pint and a half (24 oz) wide mouth Ball Jar.
Sold by StonehillDesign on Etsy
Price: 55.00 USD
How beautiful is this lamp?
Click on a star to rate it!
Average rating / 5. Vote count:
We are sorry that this lamp was ugly for you!
Help us find nicer lamps!
Thanks for your feedback!