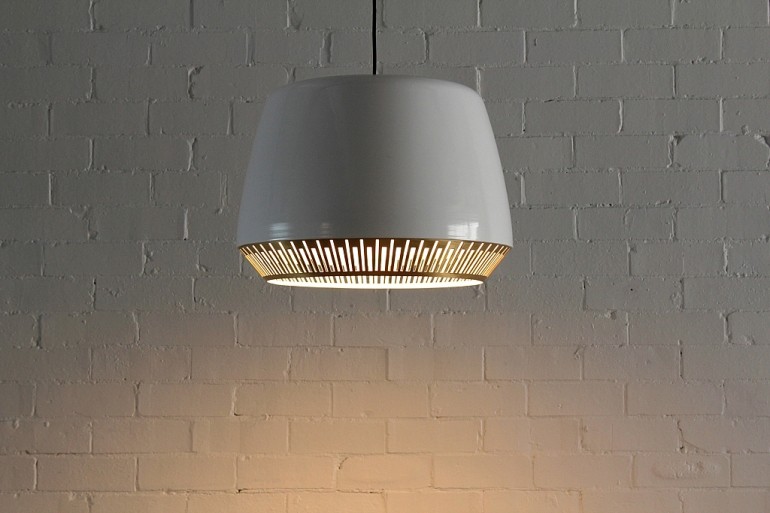 Designed by Ben Wahrlich, Bezel is a captivating pendant light that plays with visual dynamics of light and shadow. The patterned brass Bezel light, boasts a piano style design cut into the metal surface that dances with a movement of its own, enchanting onlookers with a beautiful Moiré effect as you walk around the light.
The top is constructed using spun aluminium, in gloss black, navy or white powder coat. Custom colours are availbale of request.
Bezel is supplied with a precision engineered ANAESTHETIC Bala lampholder, cloth cord and cast black 80mm aluminium canopy.
Bezel is designed and made in Australia.
Wattage: Max 40w
Lighting flex: Italian made black fabric cable. 7mm diameter. Extra safe PVC, double insulated, 3 core with a woven textile outer, 2m supplied
ANAESTHETIC Design