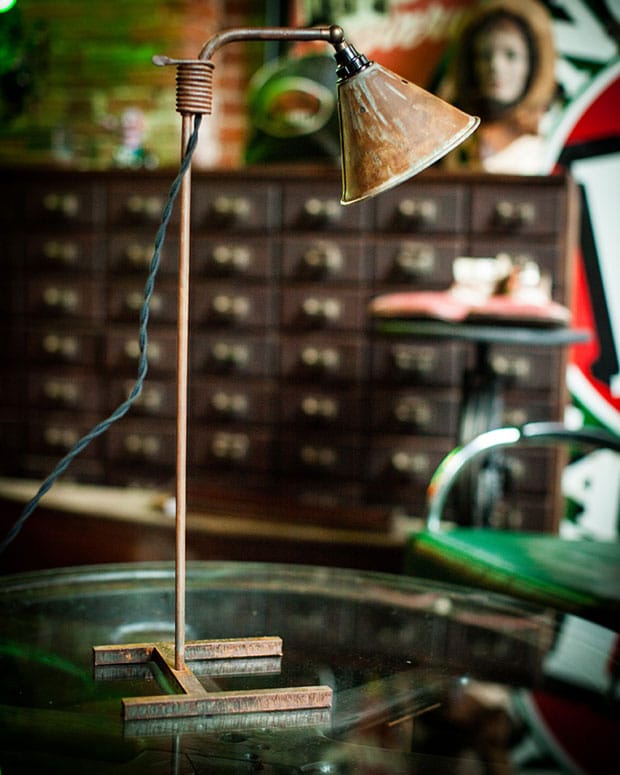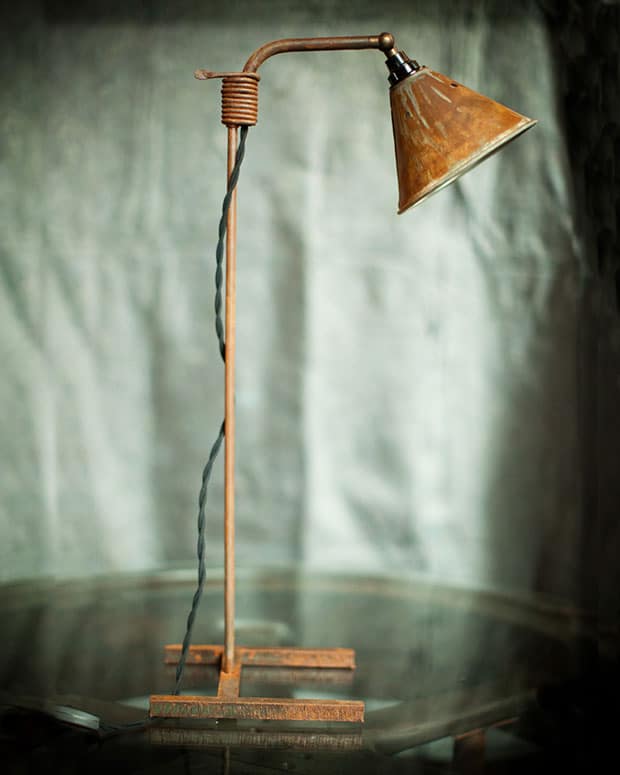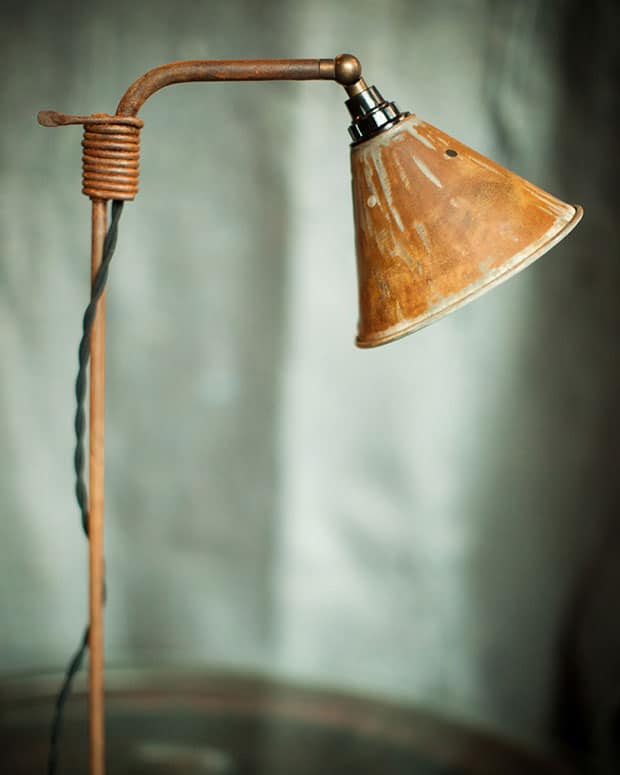 $225.00
A remake of first, but one-of-a-kind RUSTORATION funnel light – "Irene", they fabricated "Henry" – a custom design by lighting designer David Phillips. This completely handcrafted piece is welded and constructed individually by Phillips himself in Nashville and is composed of solid American metal and UL listed components.
From the Artisan David Phillips:
"One of the first items Mike every brought to me were vintage oil funnels. Just by there shape and design I knew they would make the perfect shade or pendant light. Over the past several years I've transformed several into wonderful lamps and shades. They are easily reproduced and wanted to incorporate it into the first lamp for reproduction.
One day my son Henry came into my shop as I was designing and fabricating lights. He said, 'Dad you always make lights for everyone else, when are you going to make a light for me?' I knew I just wanted something very simple and industrial. The simple "H" shaped base was where I started. It's practical, very similar to medical style lights from the early 1900's. I told my son Henry that I made this light for him because of the base. I told him every time he see this lamp he'll see his initial."