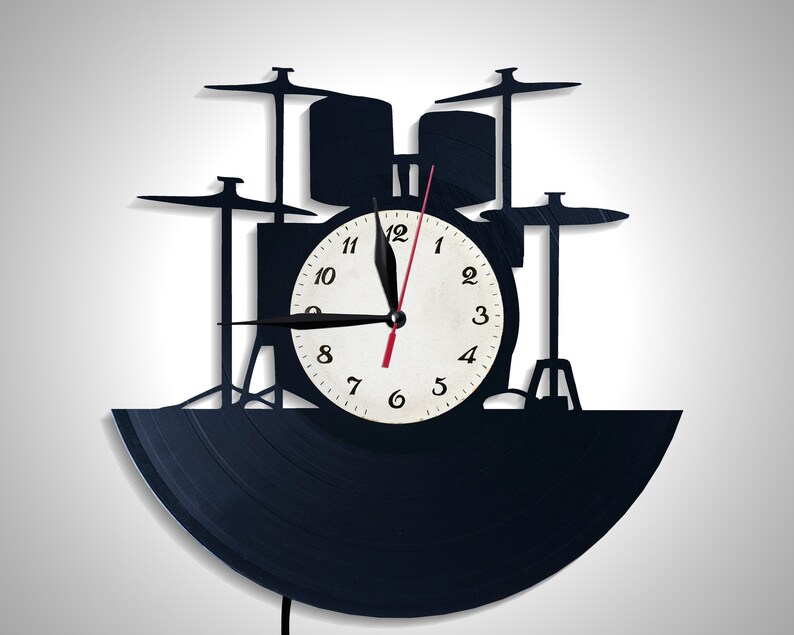 Price: $69.13USD
What a great day to refresh your room! Say "Hello!" to your new favorite piece of decor!
This is a fabulous themed wall clock made of old recycled LP!
If you are desperate to find a gift or exhausted from searching for a stylish interior décor, this vinyl record wall clock is your inspiration! Creatively designed and thoroughly processed, the top-quality wall clock can be purchased as a unique gift that reflects individual tastes of any person – be it your girlfriend, your boss, your kids or your associates.
Things to know:
– Made of Recycled vintage vinyl records;
– Equipped with silent and reliable high-quality clock movement;
– The clock-face is a high-quality printed sticker;
– Clock requires 1 AA battery (not included);
– The size is 12'';
– Each comes in a separate cardboard protected box;
Our vinyl record wall clock will delight you and your friends with its awesome design and perfect quality.
Payment:
Preferred payment method is PayPal, however other payment methods are available at request. Please inform us if you require payment method that differs from the available ones.
Shipping
We ship the order within 3 – 5 business days! The tracking number is provided. Please make sure the Ship-To address you type during checkout is correct. We are not responsible for any wrong or undeliverable addresses and we cannot change the address after you finish the checkout, it is PayPal policy.
Buy the clock now to help it get to you faster and sooner!
Thank you!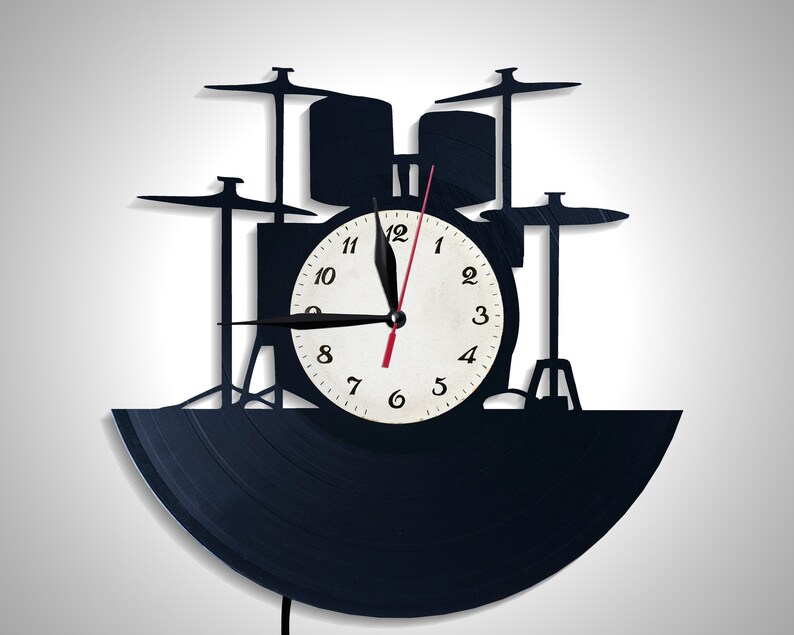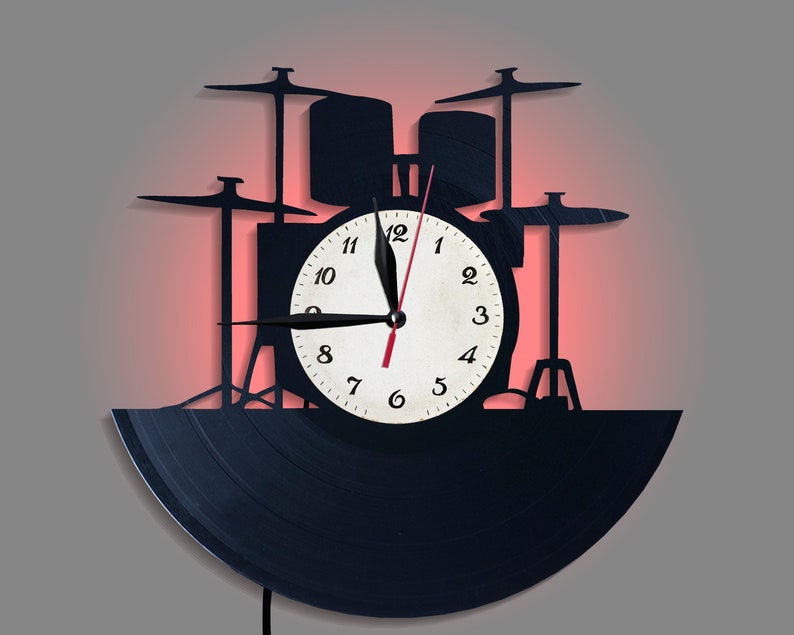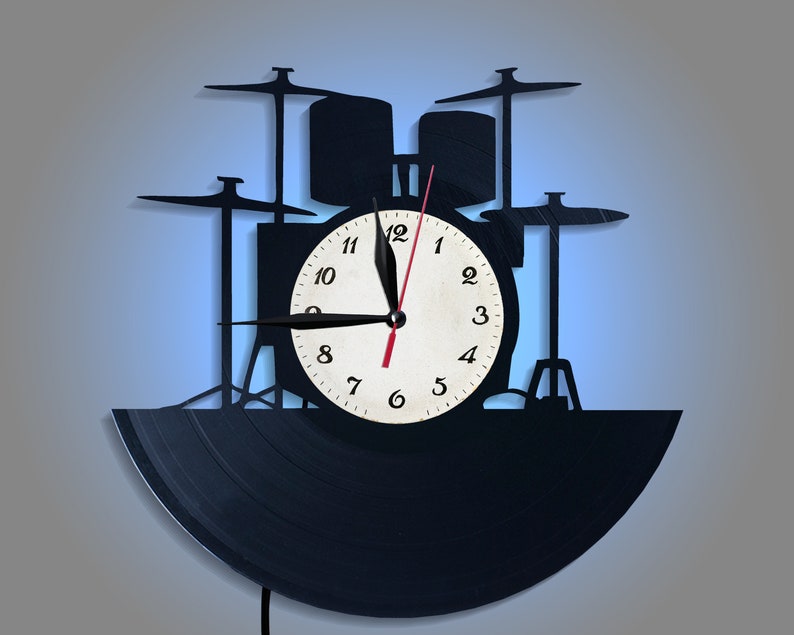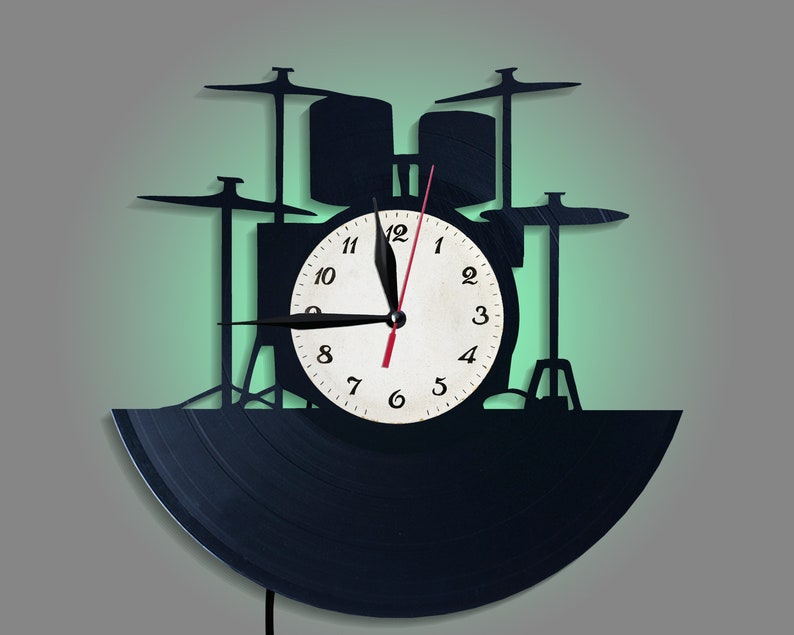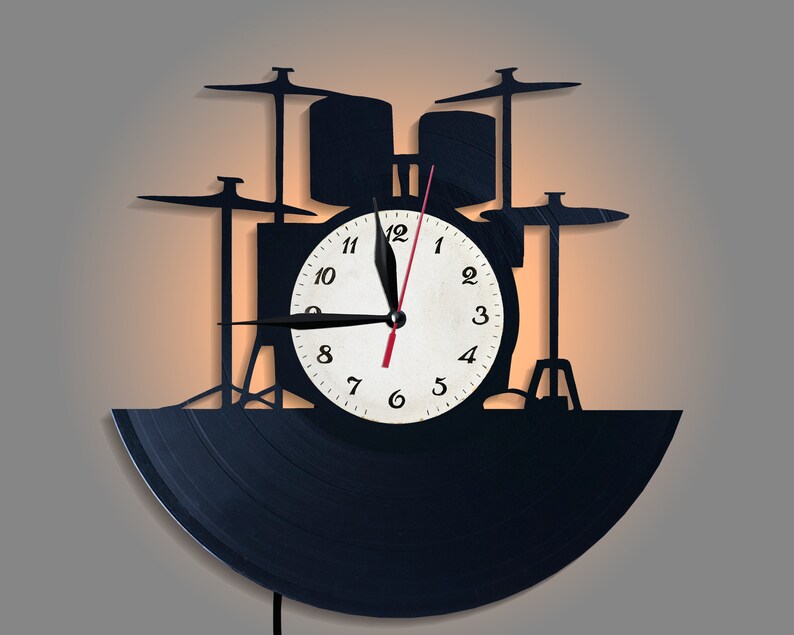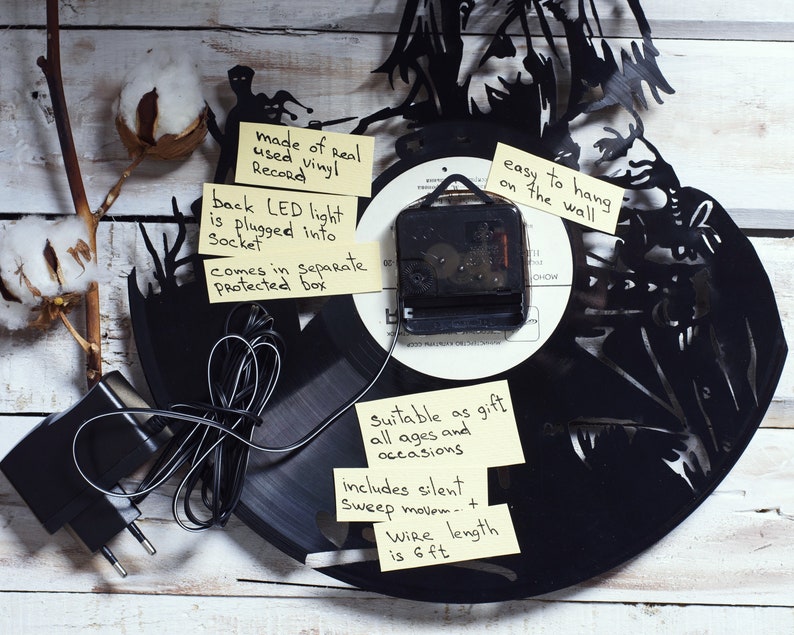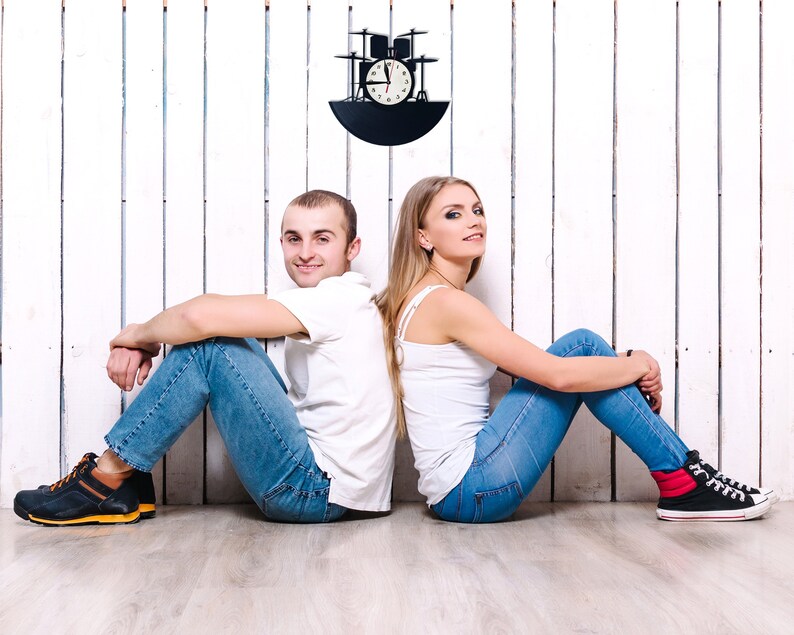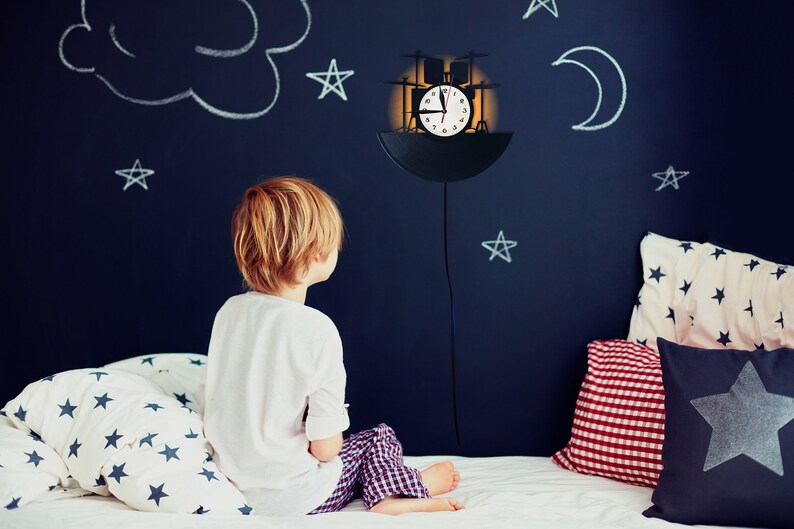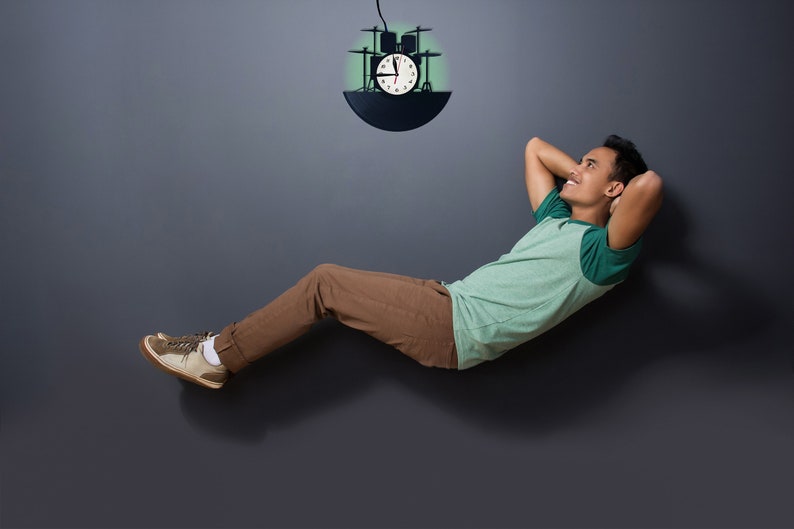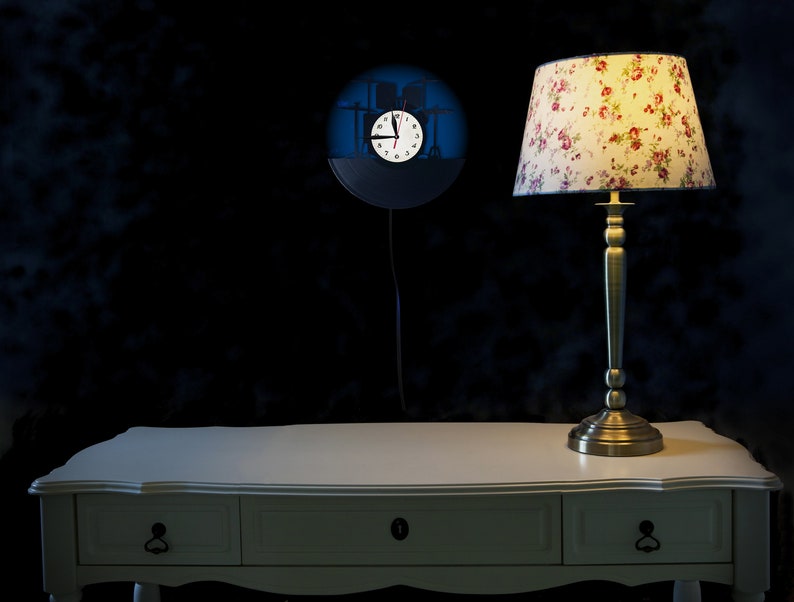 We are sorry that this lamp was ugly for you!
Help us find nicer lamps!
Tell us what kind of lamp do you like?