Nice tutorial by Mami Boude. A very simple DIY to make a hanging lamp or hang your mood. Pearls XXL in raw wood for Scandinavian design spirit and the fluorescent electric wire to give a little pep to it all!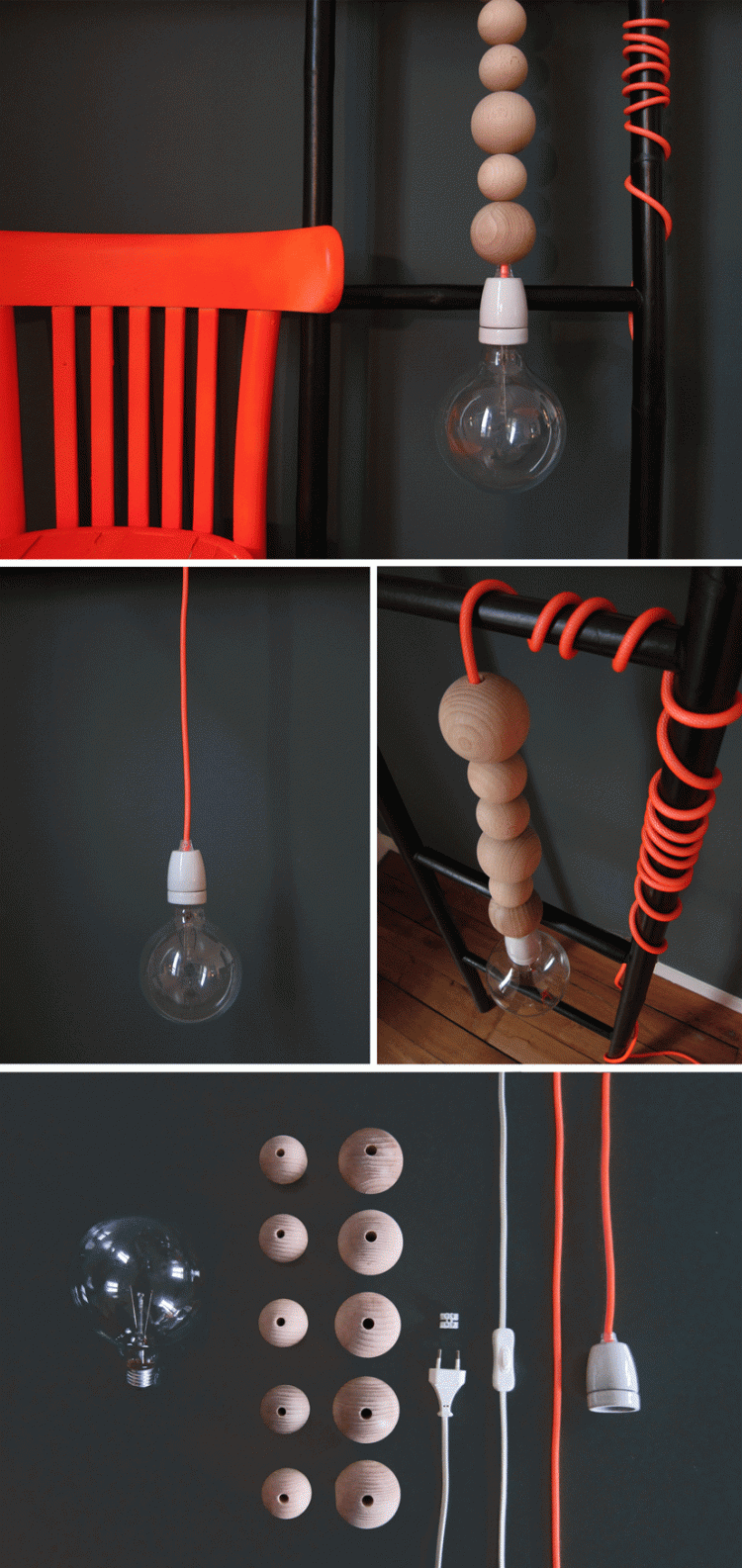 Material
A fine wire and a screw E27
A switch and outlet wire (if you want to hang a lamp)
A small domino to connect everything
wooden large pearls of different sizes
a screw bulb 40w E 27 (model shown is a Muuto)
Now you combine shapes and colors to create the lamp to your desires!