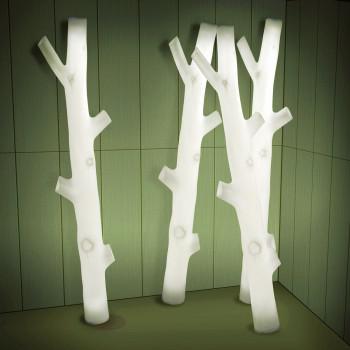 The new D+I floor and wall lamp from French company Presse Citron mimics the shape of a tree trunk that illuminates from within.
The designer used polyethylene to create the lamp's exterior and fluorescent lighting for the internal light source. D+I can be used both as a floor and wall lamp, thanks to the two sockets on its back side.
Designed by Didier Chaudanson, this leafless tree floor lamp looks great by itself or in a group of two or more. D+I would look good anywhere in the house, or even used as decorative lighting in restaurants, coffee houses and shops. Here
How beautiful is this lamp?
Click on a star to rate it!
Average rating / 5. Vote count:
We are sorry that this lamp was ugly for you!
Help us find nicer lamps!
Thanks for your feedback!