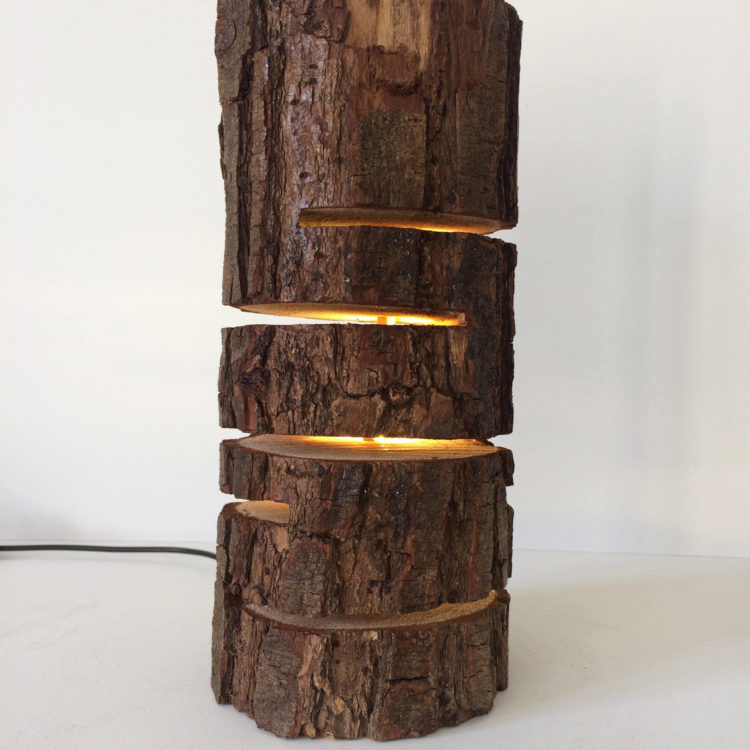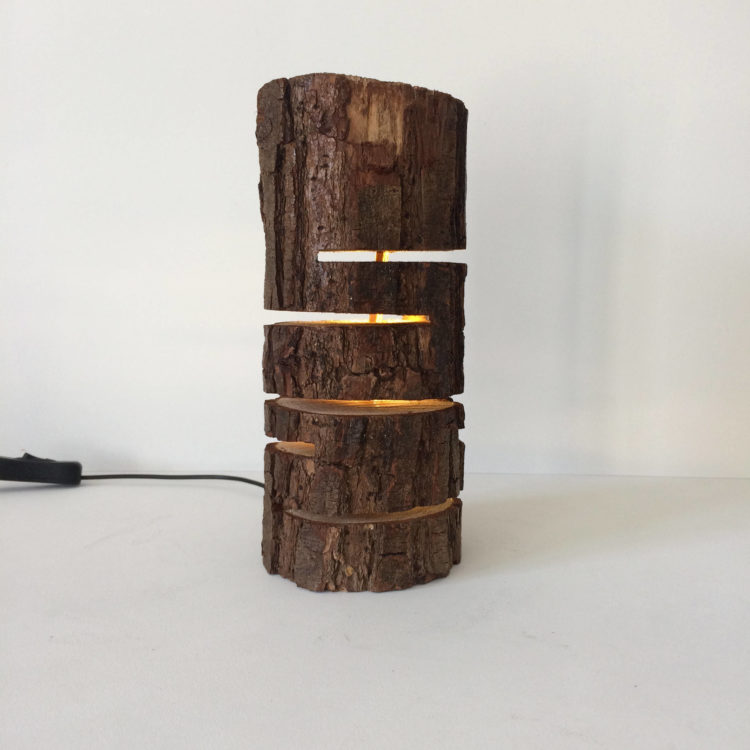 Many lights are made to give off a lot of light but this one gives more of a soft subtle glow, it has lots of very bright leds inside but the narrow openings in the wood allow just the smallest amount of light to shine, so please don't expect a lot of light from this.
with the slits/openings being quite narrow you can only really see the light if you look directly into the log from the side, this makes it a really subtle lamp rather than a bright powerful light, this has purposely been made quite rough and rustic- nothing has been neatly measured or cut particularly straight, that is what makes it so rustic and unique!!
the log has been finished with a clear varnish to keep it looking clean and give a subtle shine.
this lamp measures about 210mm tall and about 100mm wide,
Please Note: being a real natural log, this size is approximate and will vary.
if you would like a particular size, a style more cuts/ fewer slits etc. please just let me know.....
never worry about changing the bulb!!!
the light is completely ready-to-go with all LEDs ready installed that should last a lifetime, an in-line on/off switch, and a plug-in power supply (a bit like a phone charger plug) I have these suitable for EU/European, USA, UK, and Australia style plugs- unless otherwise requested I will send one suitable for the delivery address country.
How beautiful is this lamp?
Click on a star to rate it!
Average rating / 5. Vote count:
We are sorry that this lamp was ugly for you!
Help us find nicer lamps!
Thanks for your feedback!