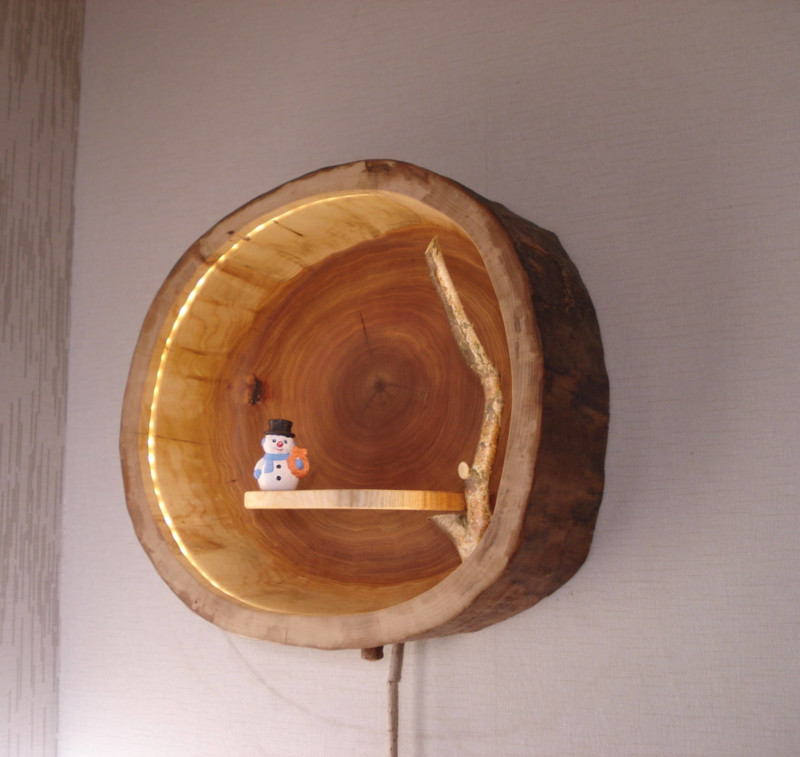 This lovely lamp was handmade. It makes the light shine gently and brings home comfort through the natural wood. The log with lighting is hollowed out to a uniform thickness of 2-3 cm, thus drying in a drying plant to 8% wood moisture is possible. The tree trunk is free of insects due to the heat treatment of over 60 ° C. After drying, the log is ground and oiled. The flexible LED-band is attached to the inner wall.
The eye-catcher-in the wood sheath the 2 m long connecting cable and the cord switch
Diameter approx. 41 cm, thickness 15 cm
Sold by HolzbauBohse on Etsy
Price: 158.00 EUR
How beautiful is this lamp?
Click on a star to rate it!
Average rating / 5. Vote count:
We are sorry that this lamp was ugly for you!
Help us find nicer lamps!
Thanks for your feedback!