Fairy themed lamp base lights up to illuminate 1 door and 5 windows to let you know the fairy is home. Base contains leaf colored stained glass doors and windows with leaf pattern wires. Finished solder lines in copper color. The real wood base has a moss-like textured roof.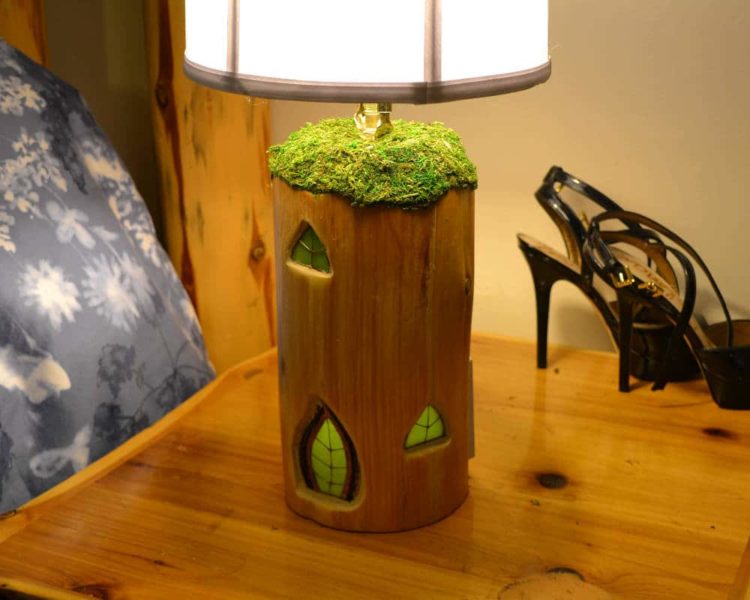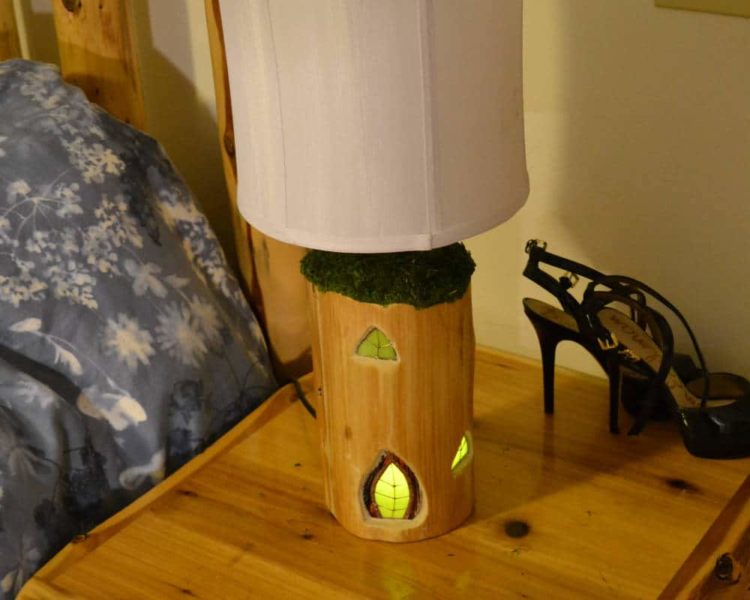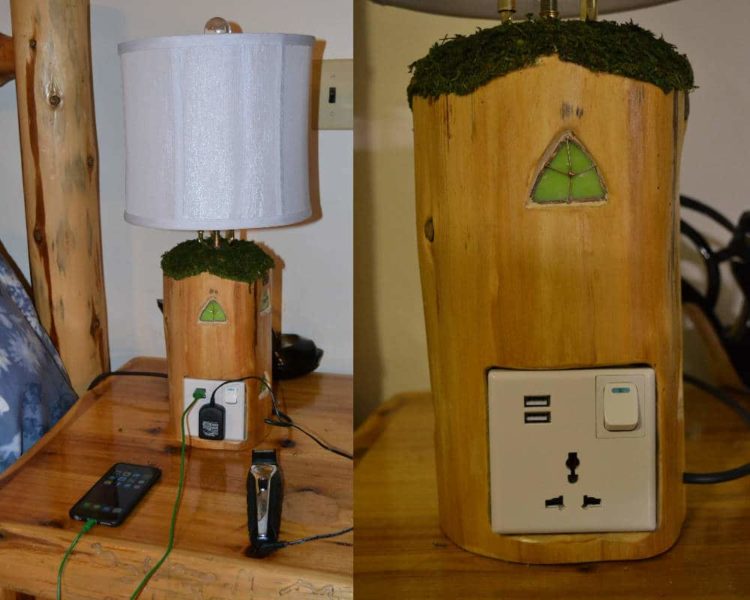 Includes 6 foot 3 prong USA compatible power cord with ground, 10″ lamp harp, internal LED candelabra night light bulb (Use max. 5 Watt night light bulb only).
2 USB charging ports with internal 5 Volt power source.
Power outlet will accept most international plug types. Output 120 volts.
The lamp has a separate switch for night lamp that lights up doors and windows.
Size: 
Real wood base 6″ diameter base is 12 " tall to roof. 15 inches to top of the lamp socket.