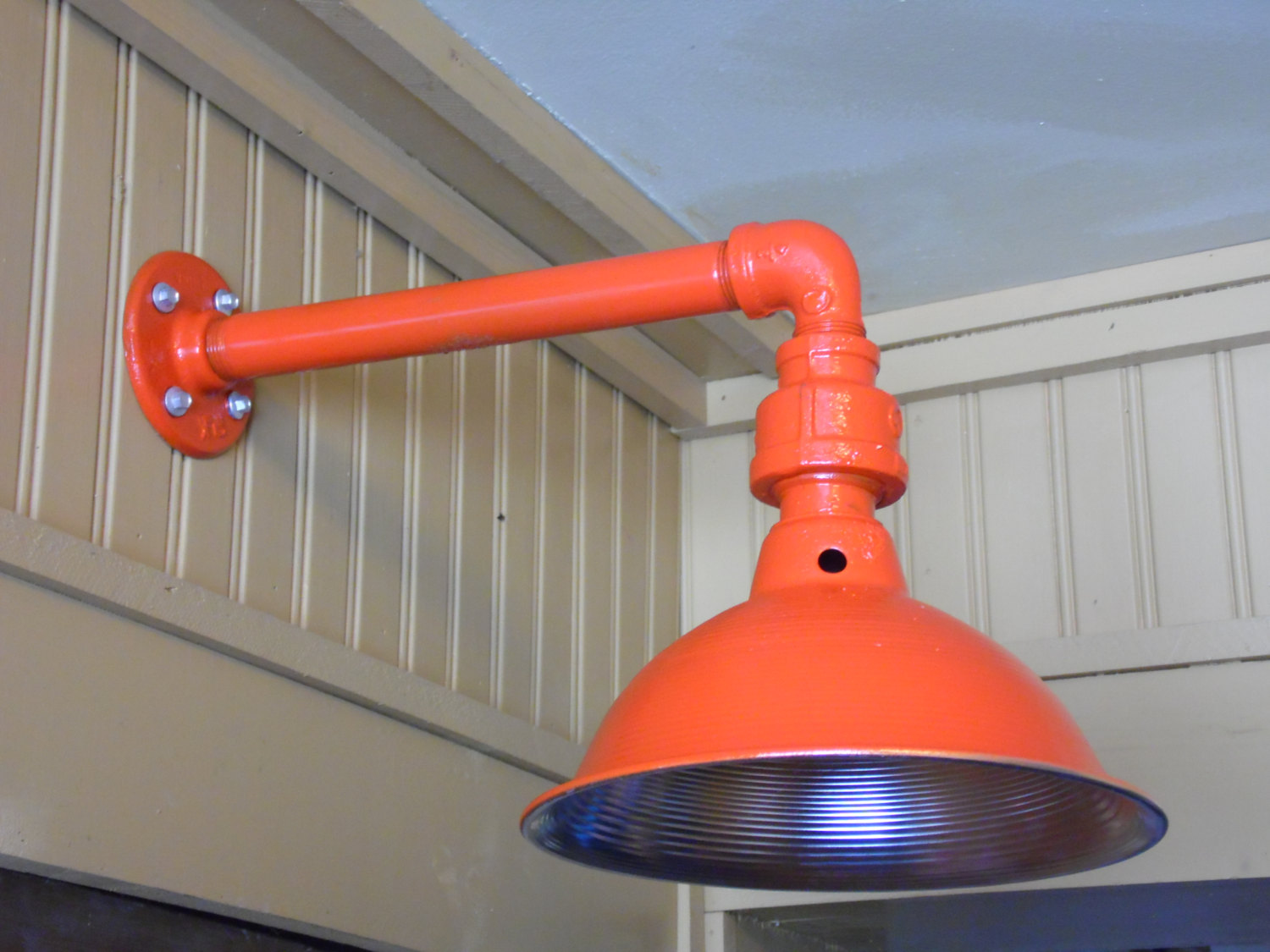 An Old Steamer Trunk Junk exclusive! This is a handmade, custom painted metal wall sconce for indoors or outdoors. Our handmade light fixtures make great additions to your dining room, entryway, porch, barn and/or shop.
ITEM DETAILS:
*Dimensions:
Width: 8 1/2″
Depth: 16″
Height: 8 1/2″
Width of Shade: 8 1/2″
Wall Mount: 3 3/8″ across
*Cord: plug-in or hard-wired.
Sold by OldSteamerTrunkJunk on Etsy
Price: 70.00 USD