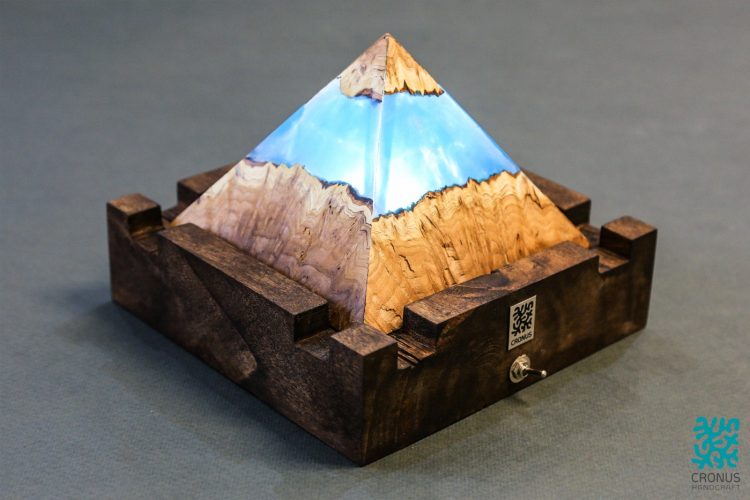 Cronus Pyramid Resin-Wood Decorative Lamp creates an atmosphere of mystery and comfort in your home or anywhere you spend your time.
The combination of natural wood, colorful Resin, and one Led lamp can bewitch anyone and get you into the charm of the mysterious fairy tale!
This light sculpture is made from rare and outstanding Oleaster wood and combined with little light led to make very smooth and light. Also, the basement was built with Beechwood
Buy Now
This Pyramid Deco Wood Lamp is cordless that is makes use of this item everywhere without concern about the power outlet in your place of use. The LED power supplies with 2 AA batteries at under of the sculpture that eliminates you from AC power.
How beautiful is this lamp?
Click on a star to rate it!
Average rating / 5. Vote count:
No votes so far! Be the first to rate this post.
We are sorry that this lamp was ugly for you!
Help us find nicer lamps!
Thanks for your feedback!