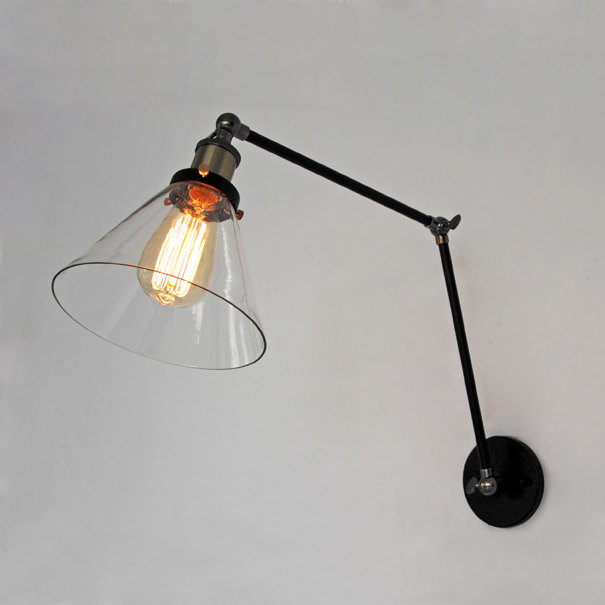 The country style glass wall lamp is very elegant yet simple. It goes with copper lamp sockets and steel holder enrich the industrial style and best fits with any outdoor or indoor decoration. The lamp holder can be bended easily in upwards and downwards. 110V-250 V light bulb is applicable. We offer both lampshade and the full set of wall lamp. For full set, light bulb will be included.
Details:
-glass lampshade size: 180mm diameter x 150mm height
-lamp holder size: 210mm
-wall cord plate: 100mm
-copper lamp socket
-E27 base
-110V-250 V light bulb is applicable
Sold by LightwithShade on Etsy
Price: 777.00 HKD
How beautiful is this lamp?
Click on a star to rate it!
Average rating / 5. Vote count:
We are sorry that this lamp was ugly for you!
Help us find nicer lamps!
Thanks for your feedback!