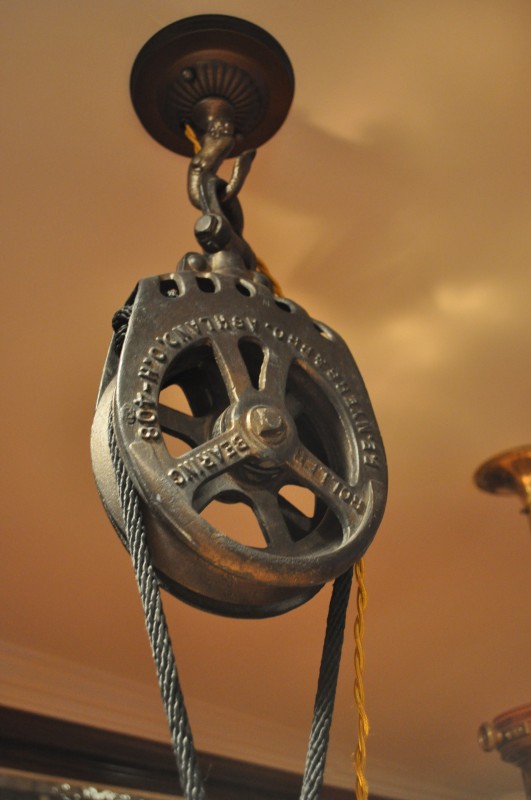 Nice Copper Bearing Modern Farmhouse Lighting with pulley pendant light in The House at Rooster Ridge ! The beauty of the beehive design of this rustic vintage lamp, the rich color and sheen of the copper and brass is wonderful! The lights have a latched glass lens which once protected the internal electrical components from salt and sea creating an industrial feel.
Rather than hanging the "fox lights" directly to the ceiling by suspending them from a chain or a using a pole extension an unusual pairing was made with a Vintage Iron Pulley. A theme was loosely interpreted by connecting the two with heavy rope, a standard in the world of ships and remaining authentic to the original use of a pulley! A natural fit for a unique pairing!
With a cheeky irony, the hooks attached to the ceiling to hold the lights are mermaid hooks! The other detail is the wire we used, we researched vintage style wiring and selected a gold cloth-covered braided wire. We agree with the adage; the whole is the sum of the parts, we believe it is the attention to the smallest of details that creates an overwhelming design.
At Rooster Ridge we make every attempt to illuminate life—shining the brightest light that we possibly can—on creativity and… Art Lives!