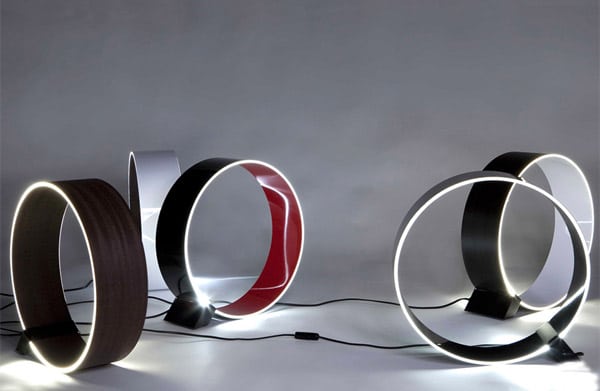 OO!2 Circular lights designed by Netherland- based designer, Teun Fleskens,  emit ambient light from the edges of the circles and are available  in various colored acrylic panels or wood veneer. They can be suspended from the ceiling or placed on a table; both displays are sleek and modern.
We are sorry that this lamp was ugly for you!
Help us find nicer lamps!
Tell us what kind of lamp do you like?