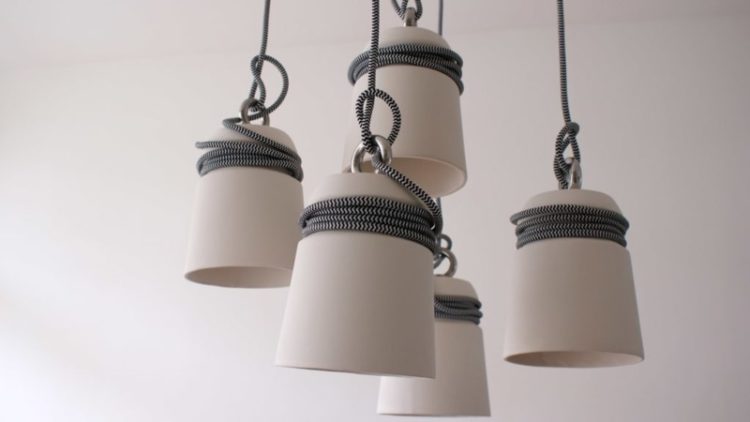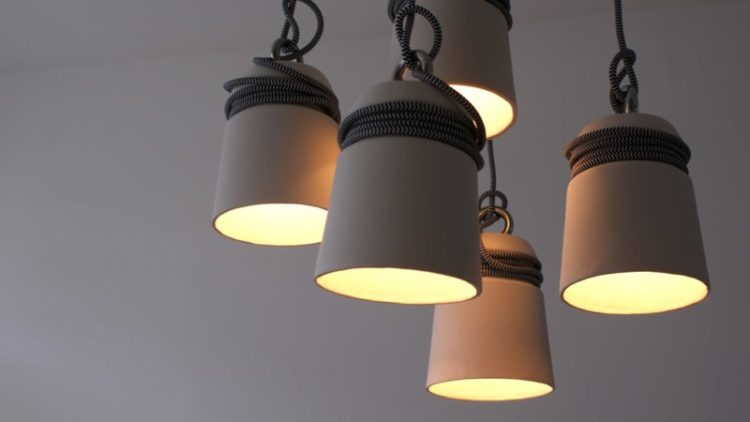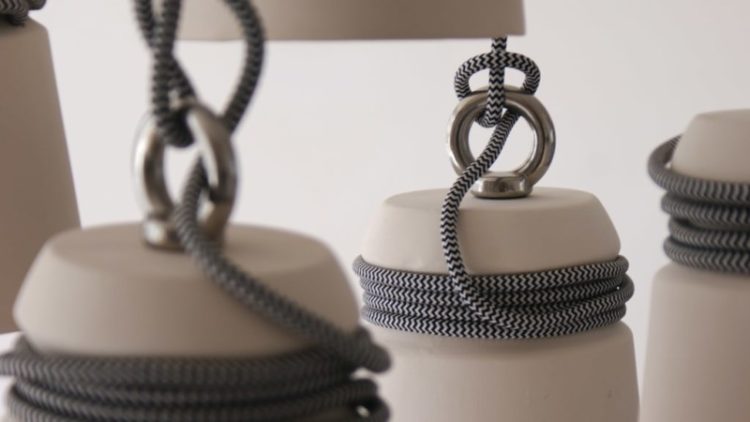 Patrick Hartog started experimenting with ceramic and slip casting. The Cable Lights are the first products developed using these techniques.
Mooring bollards widely seen on wharves inspired Patrick Hartog to create this ceramic cable lights. The cable is wrapped around the light and gives a unique look to the simple but aesthetic looking shade. The metal ring on top makes sure the light is balanced and is a link to the original bollards often created from strong metal.
The lights are created by slip casting. The original shape is made out of plaster on a lathe. Plaster moulds are created from this mother mould were after the slip casting production process can begin.