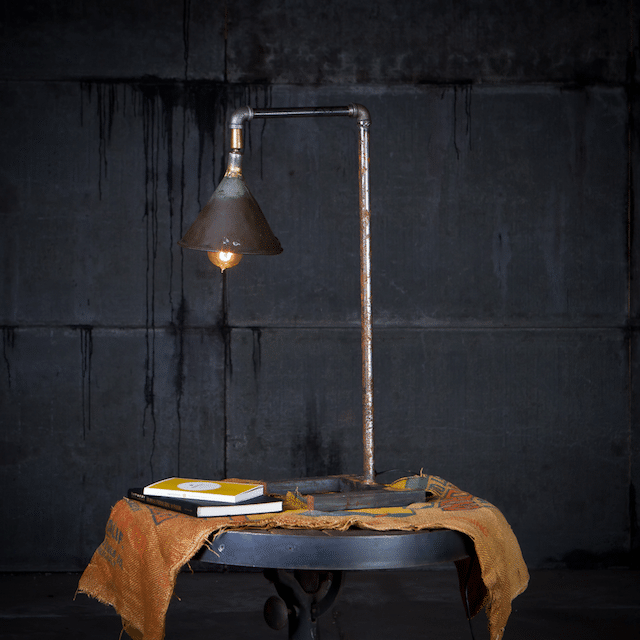 Carter Funnel Desk Lamp with CustomBase by RUSTORATION a collaboration between lighting designer David Phillips, and Mike Wolfe. This completely handcrafted and limited piece is welded and constructed individually by Phillips himself in Nashville and is composed of solid metal. 26" H 14" W Base 8"x8"
How beautiful is this lamp?
Click on a star to rate it!
Average rating / 5. Vote count:
No votes so far! Be the first to rate this post.
We are sorry that this lamp was ugly for you!
Help us find nicer lamps!
Thanks for your feedback!