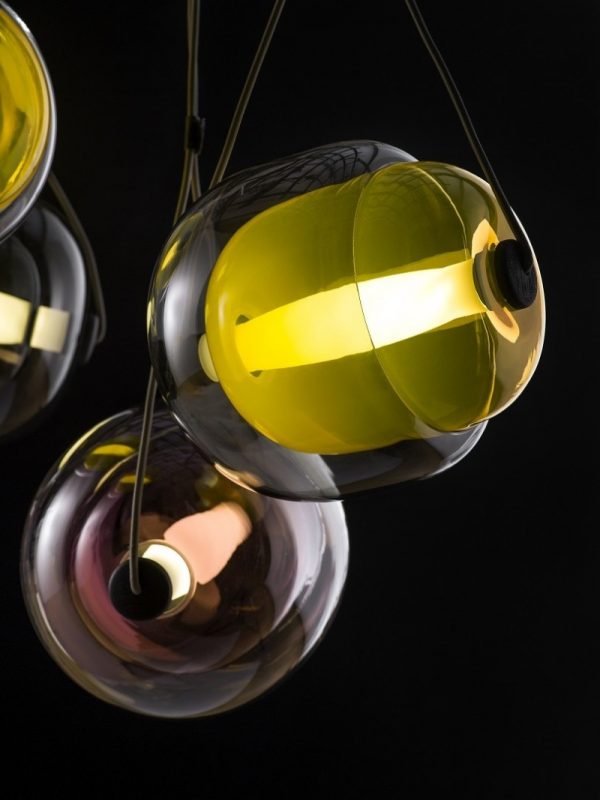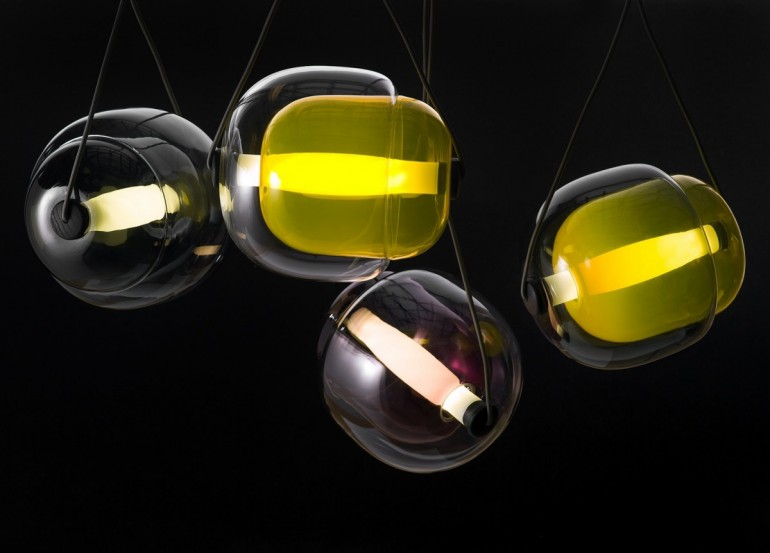 Capsula pendant light is composed of two oval capsules of glass when external absorbs the internal and by permeating each other they complete compact form.
The concept is visualized by two convex capsules one overlapping the another and so merged into one single form which reminds an inspiration of nature, shapes of cells or plant seeds.The combination of outer shell of crystal clear glass and internal capsule of colored glass creates exciting tension of forms and optical 3D effect.
Capsula light sculpture is gently fixed together by a tubular light source connected with small wooden side bases and the effect is emphasized by blending the colored core into a crystal clear outer bubble.
Design by:
Lucie Koldova
2013
How beautiful is this lamp?
Click on a star to rate it!
Average rating / 5. Vote count:
No votes so far! Be the first to rate this post.
We are sorry that this lamp was ugly for you!
Help us find nicer lamps!
Thanks for your feedback!