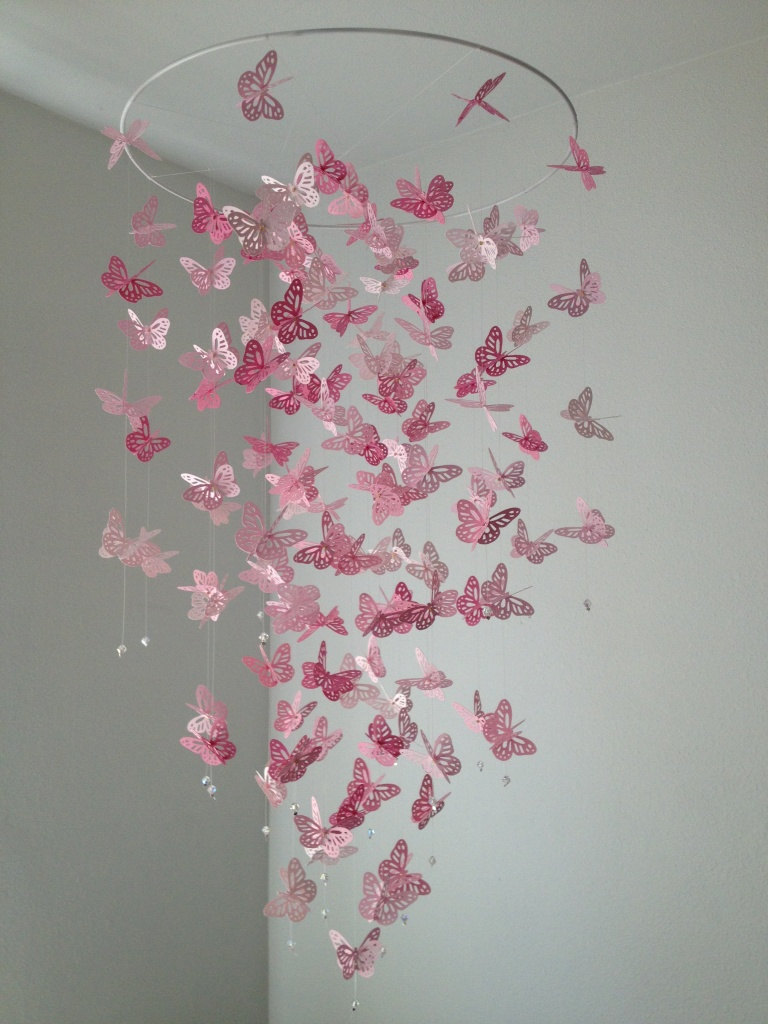 This mobile is made with a simple white hoop ring and four different shades of pink monarch butterfly randomly place, so no two mobile will be exactly the same. The colors in this mobile is Chablis, Pinkini, Fussy and Tutu in random order.Each line in this mobile is ended with a 6mm Bicone Swarovski crystal beads. There is approx. 130 butterfly in total so about 260 for this mobile as each butterfly on the line is a set.
This mobile is 14" wide and 25" long and the 12" design has a length of 20".
Sold by DragonOnTheFly on Etsy
Price: 47.00 USD
How beautiful is this lamp?
Click on a star to rate it!
Average rating / 5. Vote count:
No votes so far! Be the first to rate this post.
We are sorry that this lamp was ugly for you!
Help us find nicer lamps!
Thanks for your feedback!