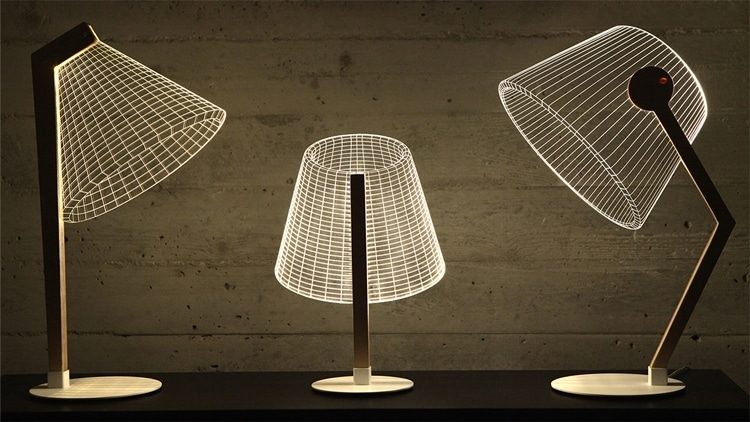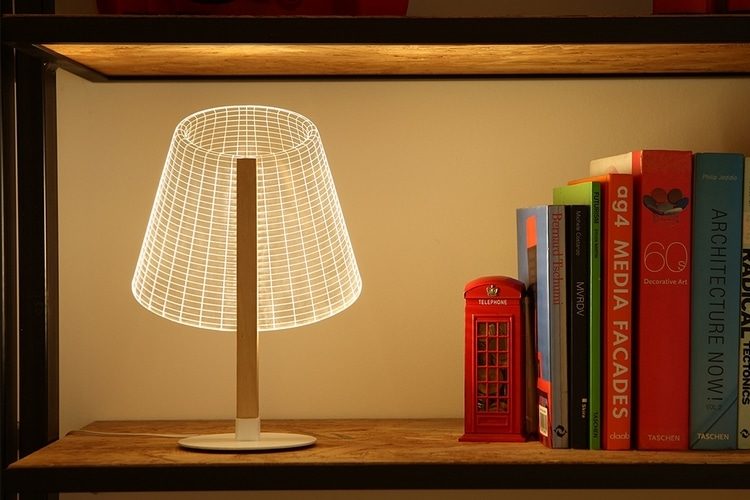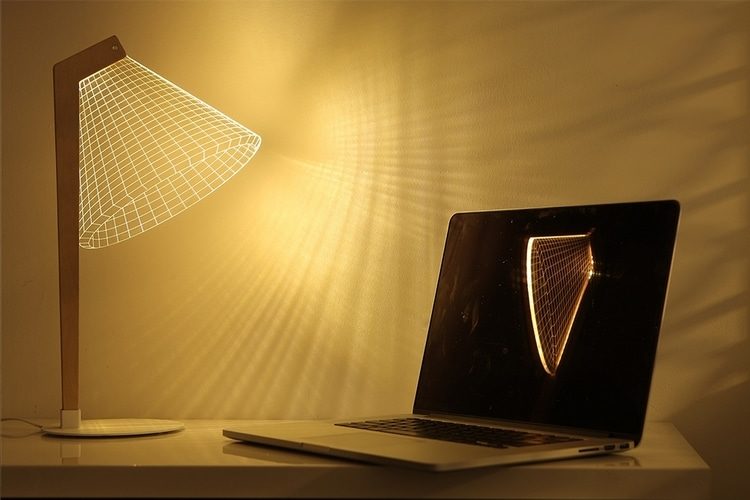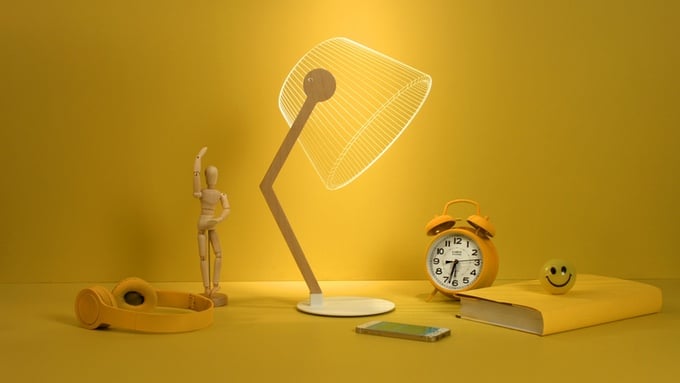 Nice Kickstarter project from Nir Chehanowski, original maker of Bulbing and creator of studio Cheha!
His first Bulbing project was 'best sellers' at the New York MoMA Store and Paris' Pompidou Centre Boutique…
Check now the 3 new lamps: DESKi (small lamp with an angled shade), ZIGGi (small lamp with an angled arm and shade) and CLASSi (old-school bedside lamp), inspired by classic and vintage-style desk lamps with a modern twist that produce the illusion they are 3D, once switched on! When glowing, those angled lines give it the appearance of depth, making each lamp look like a wireframe 3D structure that, somehow, lights up the surrounding area.
Materials
Each flat LED "by BULBING" lamp is made from a thick and strong sheet of acrylic glass that has been accurately laser engraved to create a classic lampshade silhouette. By etching dozens of intricate lines onto the acrylic sheet, they are able to create a sense of dimensionality, as LED light travels through the lines illuminating the design and creating a powerful optical illusion.
They have changed the original wooden base to classic steel and added a sleek birchwood stand to change the height and proportion of the design. The light is LED, with a lifespan of 50,000 hours, a warm glow, and heat-resistant.