Bohemian Wood and Crystal Chandelier: This rustic wood chandelier with crystals is the perfect piece to light up your home, wedding venue, nursery or yoga studio. The dainty soft lights help to create a romantic soft ambiance to your space. Envision adding this piece to your outdoor wedding, favorite reading nook or adding that finishing touch to your bedroom or child's playroom.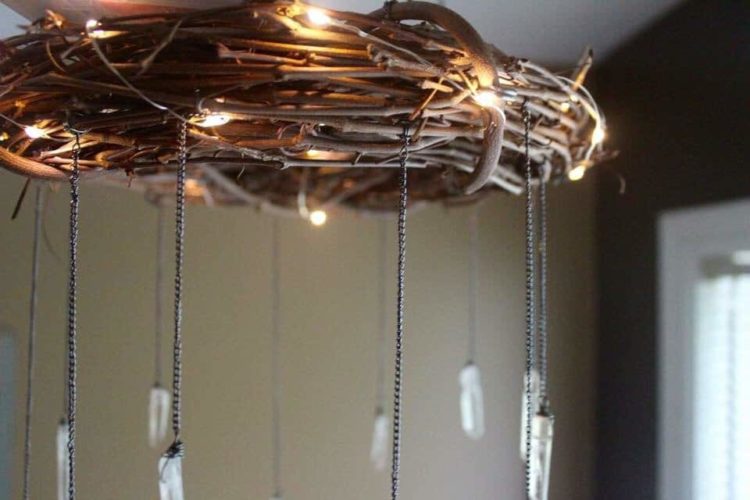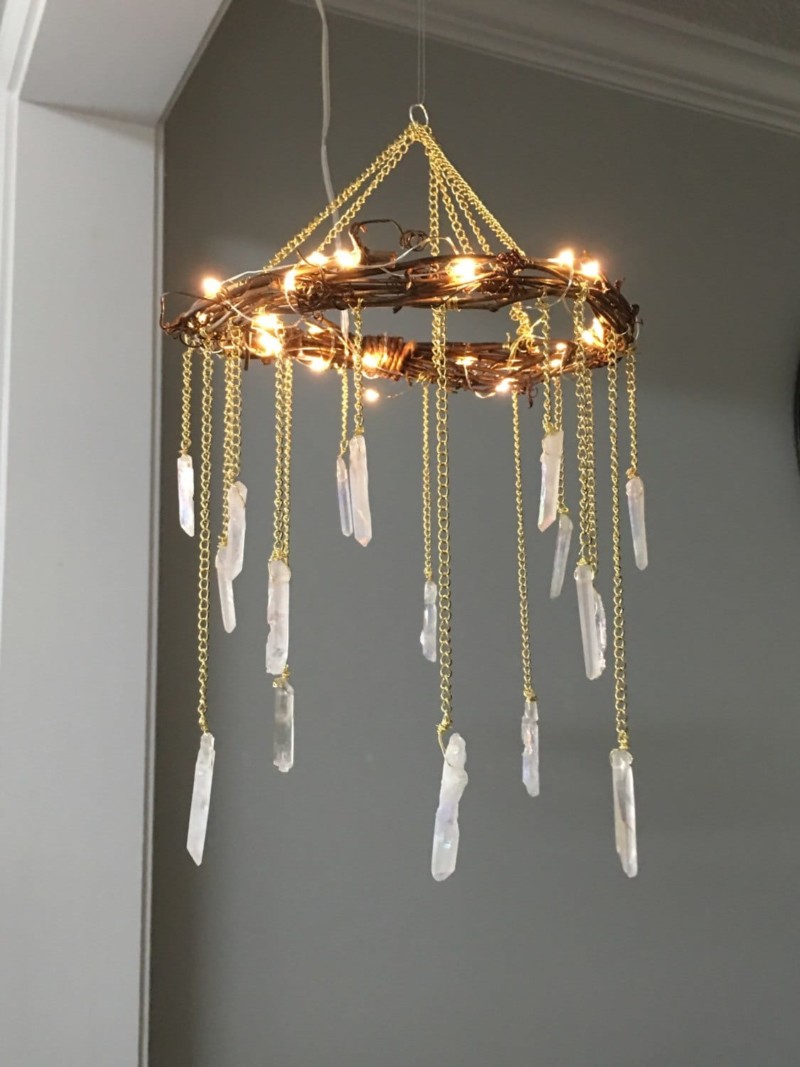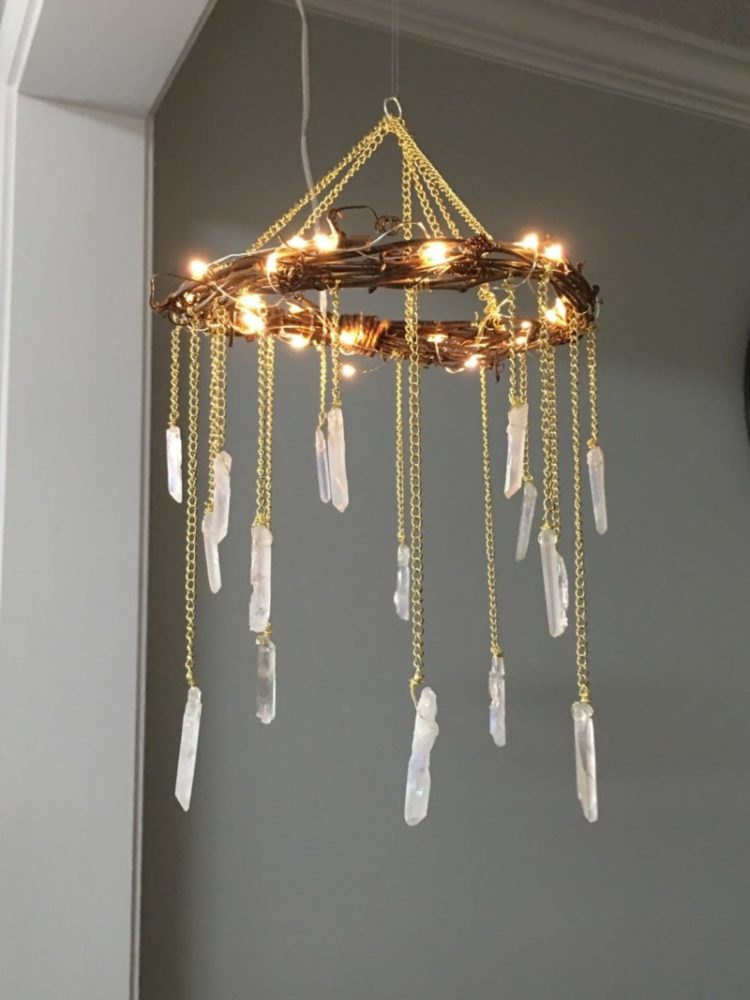 Each wood and crystal chandelier features over 9 feet of battery powered lights! No need to make sure where ever you hang it is in reach of a wall outlet. Simply install the batteries and your chandelier is ready to light up the room. Created using all natural Quartz points, reclaimed naturally fallen wood and gold chain (ALSO AVAILABLE IN SILVER), this piece is sure to make you fall in love from the minute you hang it. Buy Here
Tip: To choose the chandelier that's the best fit for your space:
Measure space you will be hanging your chandelier. If you would like your chandelier to be a true centerpiece or focal point of a bedroom, living room, office, wedding venue etc. I recommend choosing a piece that is no smaller than 16″. If you simply want a great and vibrant accent piece or a piece to the focal point of a cozy corner, reading nook, cubicle, etc. The 6″, 10″ and 16″ are great options.