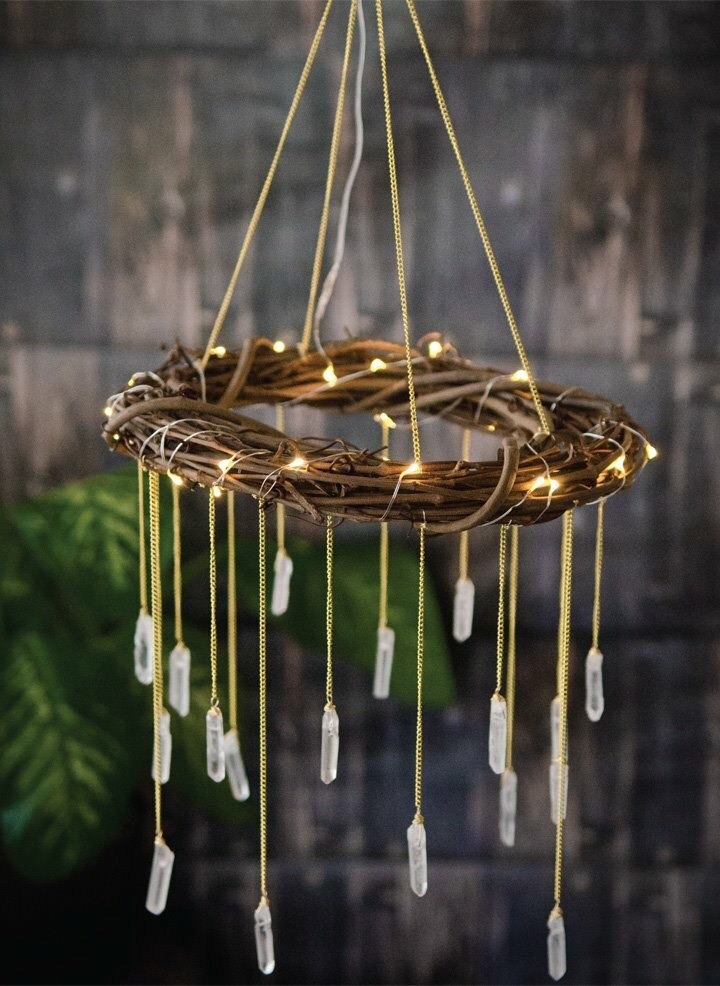 Inspired by my love of all things natural and crystals, this Quartz crystal point bohemian chandelier is the perfect piece to light up your home, wedding venue, nursery or yoga studio. Whether you are hosting a beautiful outdoor bohemian wedding or celebrating the big day inside, this crystal chandelier is sure to have your guests wondering "where can I get one". With it's dainty and soft lights, it's the perfect way to add a romantic ambiance to space.
Created using all natural Quartz points, reclaimed naturally fallen wood and gold chain, this piece is sure to make you fall in love from the minute you hang it. The lights are battery powered which eliminates the need for a wall plug. There is also a built-in timer. You can take this piece where ever you go. The chandelier can be hung using a hook screw. A strong metal loop is attached to the top of the piece to make hanging easier. Each chandelier features over 9 feet of lights!
Sold by BlueLotusDesignsShop on Etsy
Price: 65.99 USD
How beautiful is this lamp?
Click on a star to rate it!
Average rating / 5. Vote count:
We are sorry that this lamp was ugly for you!
Help us find nicer lamps!
Thanks for your feedback!