Classic in shape, modern in look and feel. With a 50 cm diameter, this is our largest industrial style lamp with a small orange circle captured with three springs.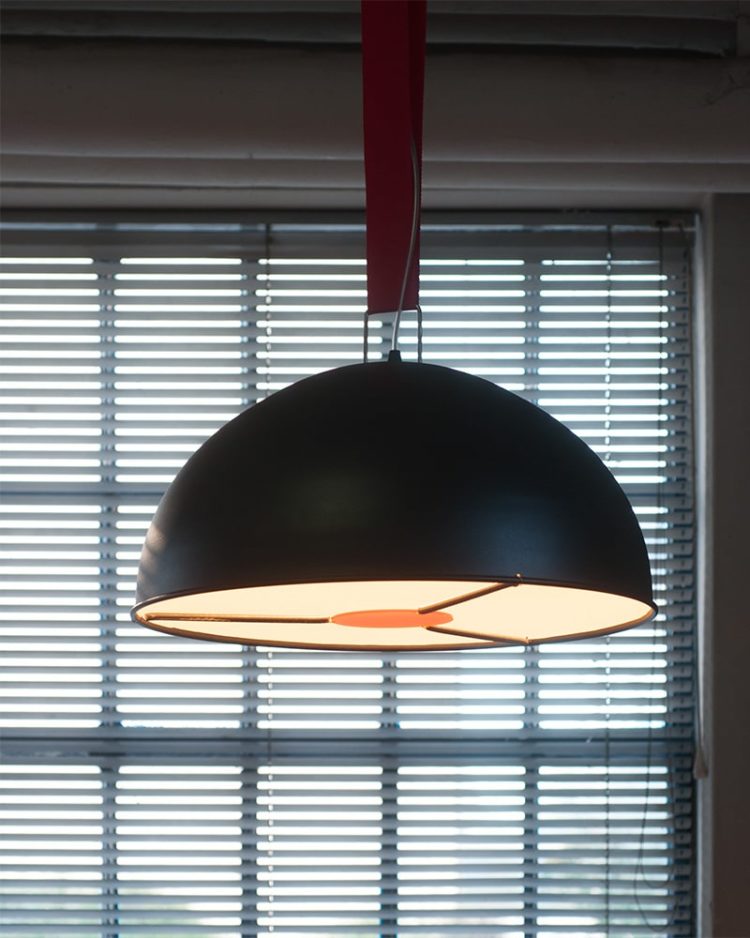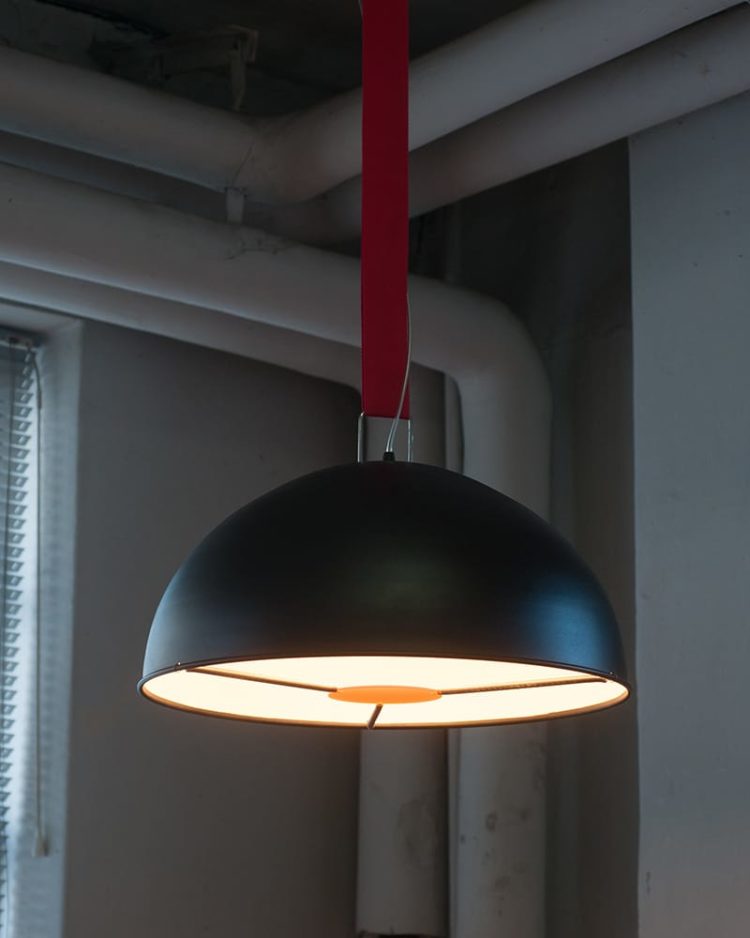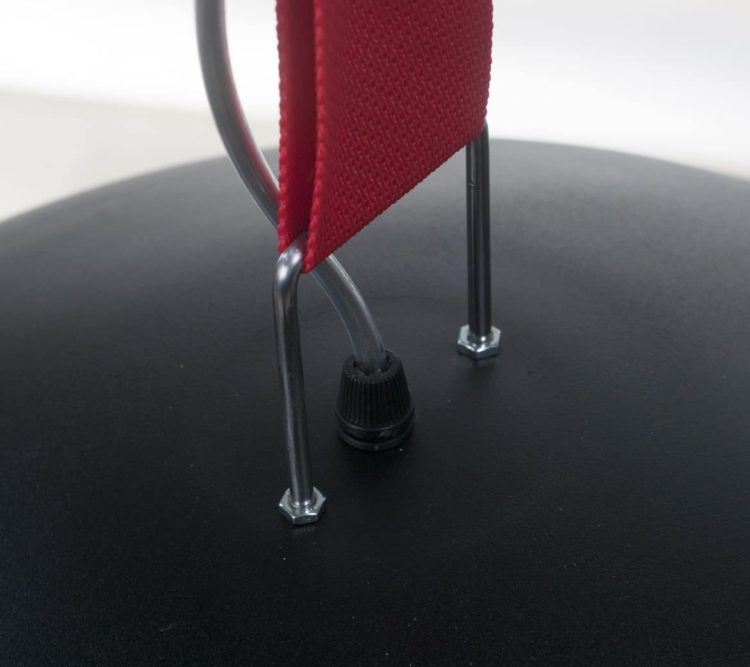 The lamp gives soft and widely light into a room and especially is suitable for a large space. The height can be easily and quickly regulated with the strap it is suspended on, from half a metre up to 2 meters, without having to cut anything or use any special tools.
It is made of aluminium and is well protected with grain black structur powder coating.