Illuminated Wood Lamp Sculpture
This floor lamp, defined as an illuminated sculpture, reveals the elemental form and grain in a piece of reclaimed California Incense Cedar. Fascinating details and hidden beauty are revealed from the light emitting from the center of the sculpture, flowing out from each individual slice suspended on a thin aluminum armature. The warm light traces the contours of the wood capturing beautiful patterns from all angles.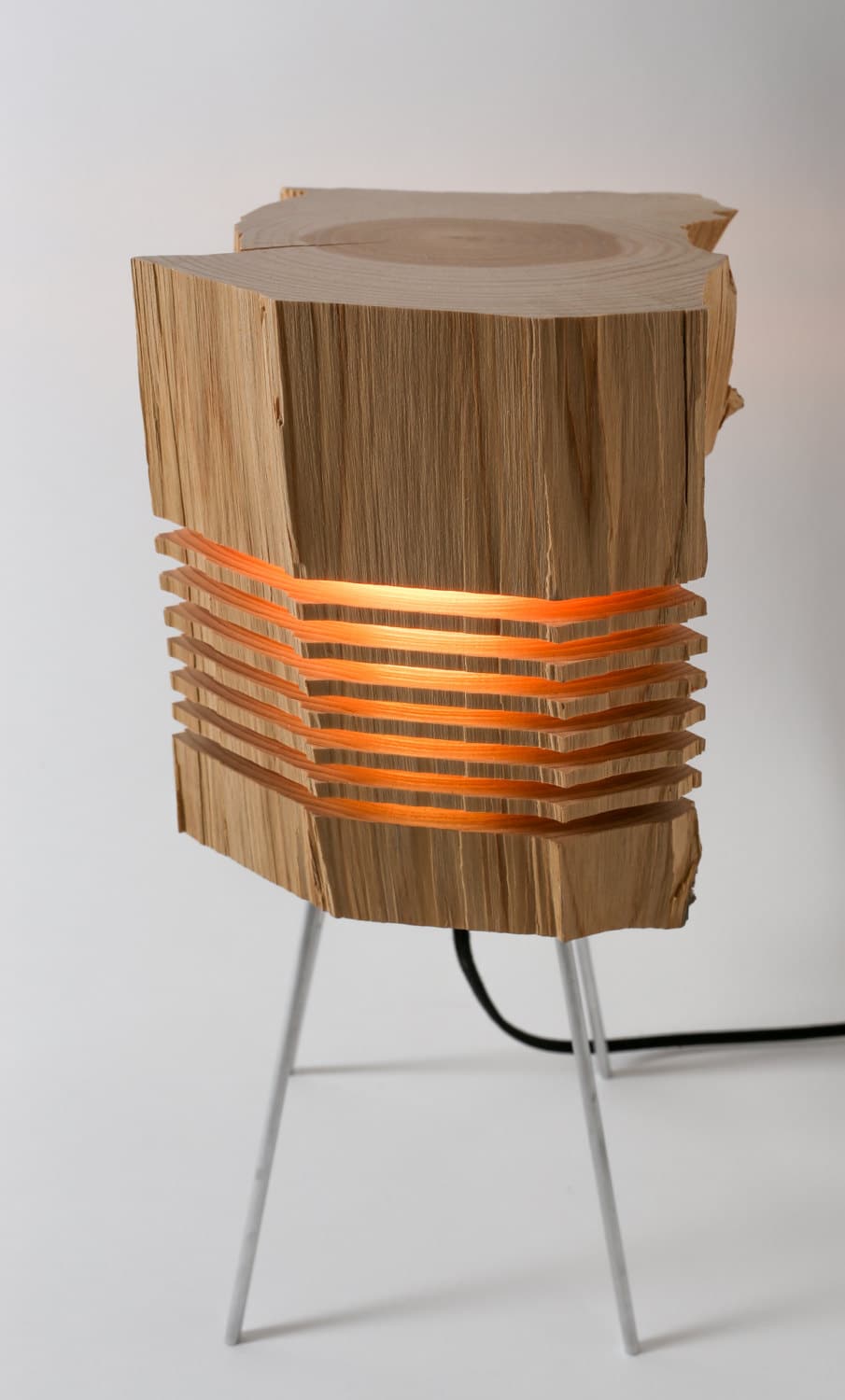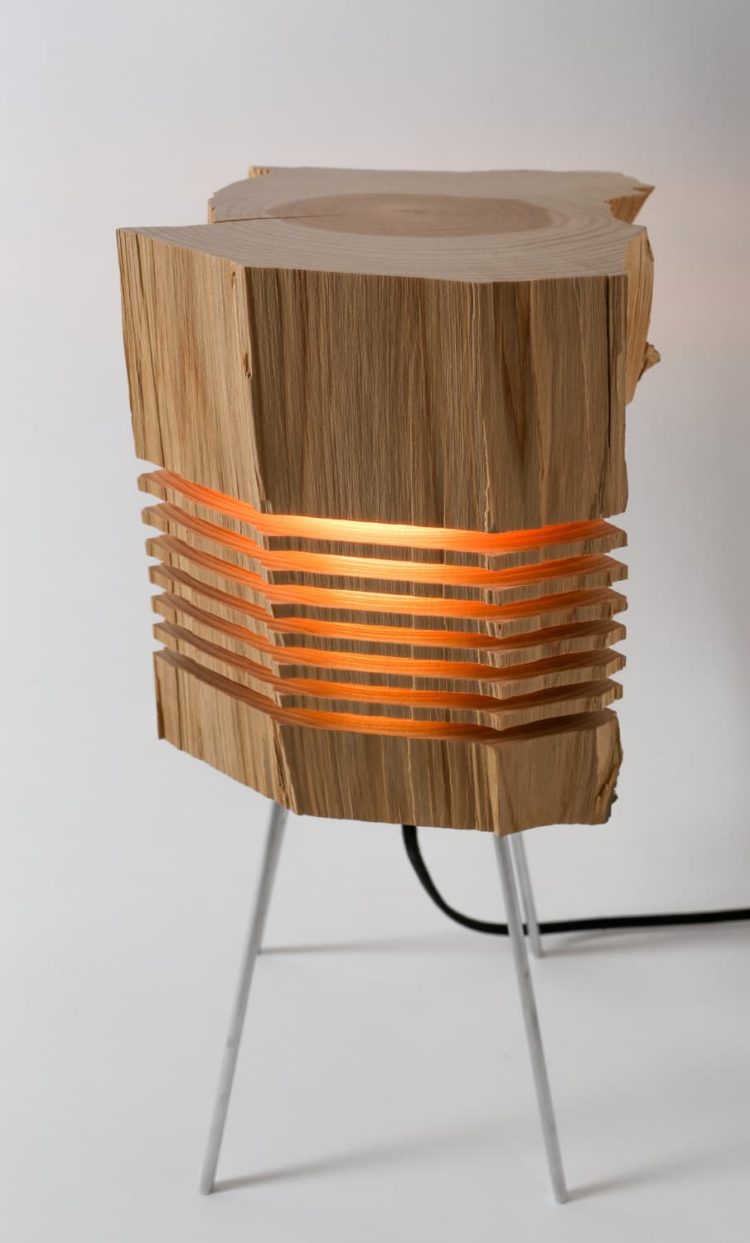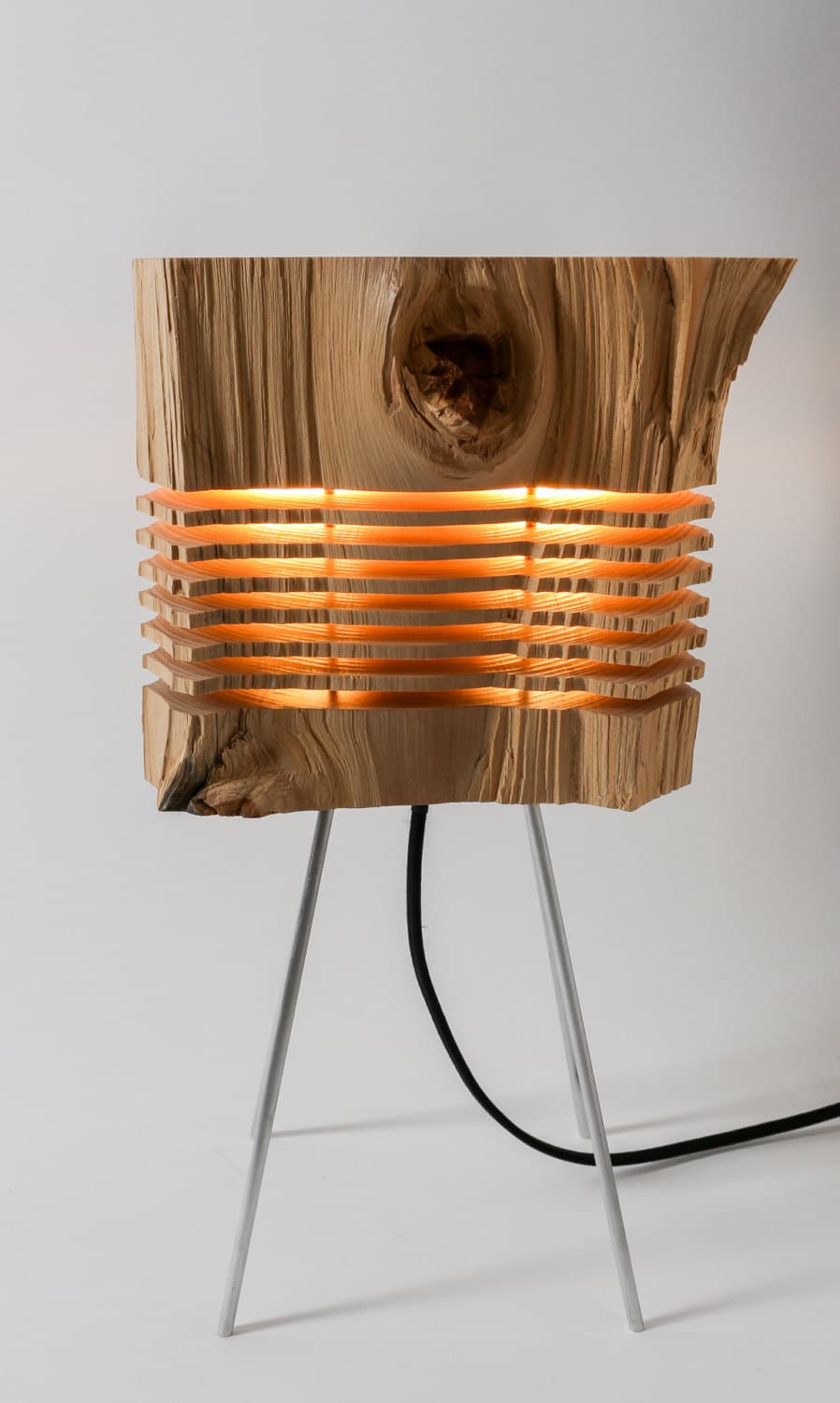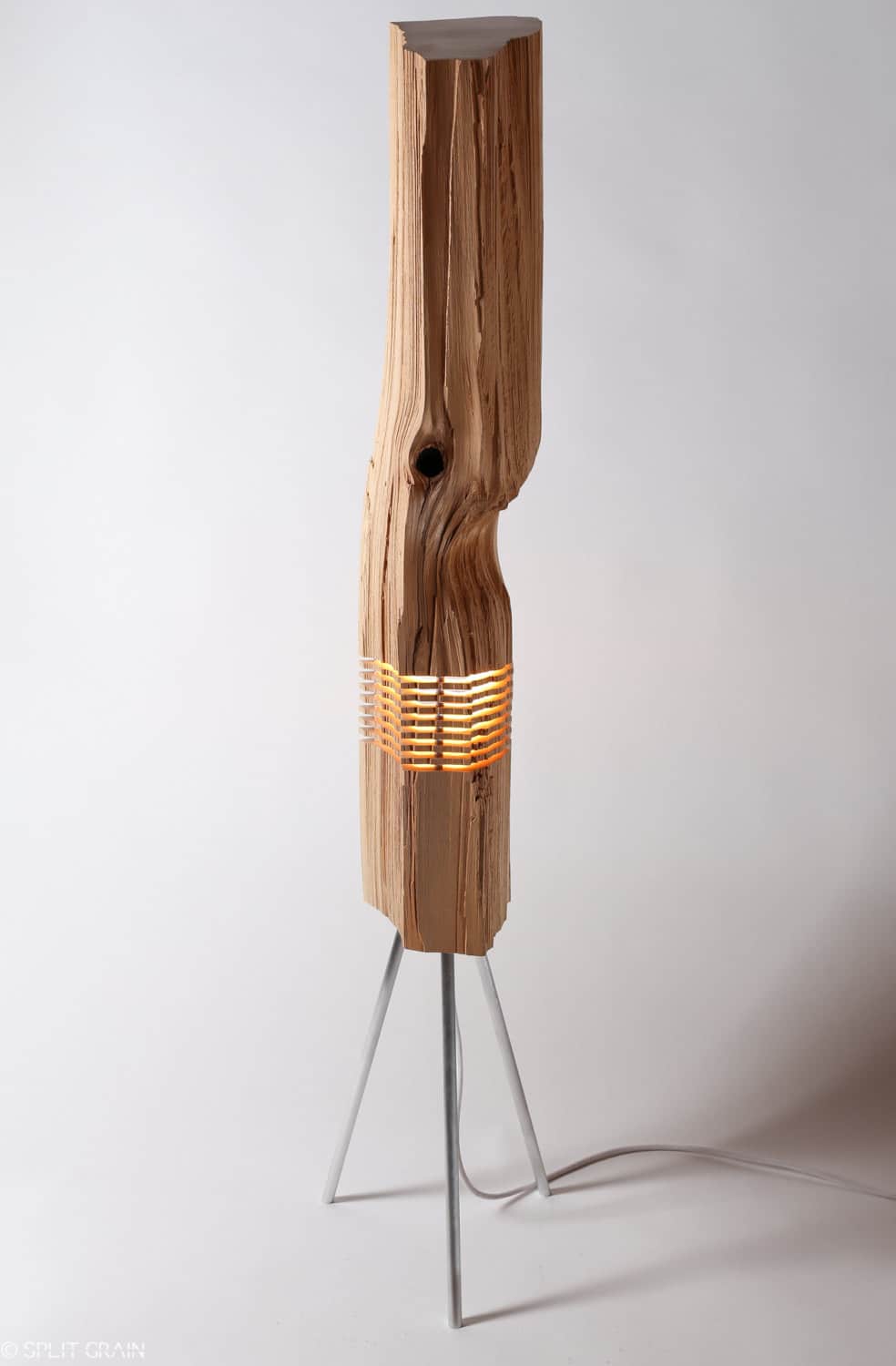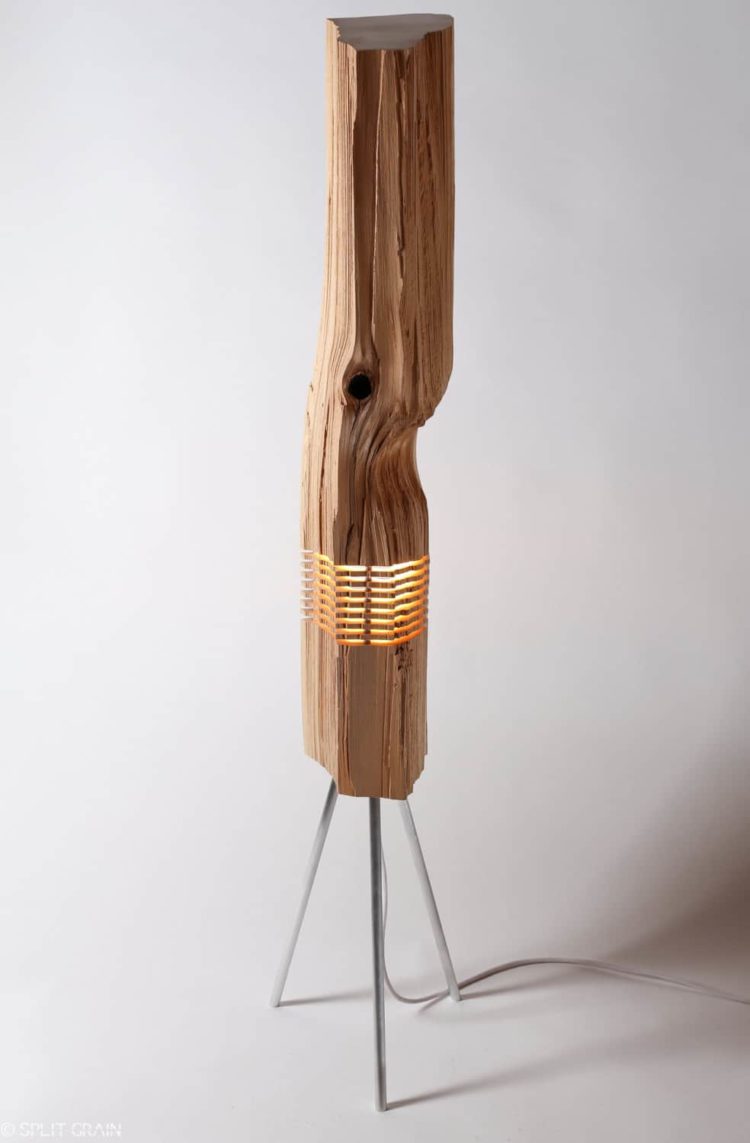 This Piece
This sculpture is a new design that suspends a piece of reclaimed California Incense Cedar atop thin aluminum legs. It is a dramatic piece with a branch/knot feature as well as a swept back corner, yet also appears with modern elegance with its stand. Two LEDs pour light out illuminating the jagged split edges of the slices creating a beautiful lighting effect that can be rotated to any angle for viewing with the cord attached in the center. This piece includes an integrated dimmer which allows the lighting effect to be controlled for different ambient room settings. It is finished with a 6-foot black cloth cord, in-line switch and 2 prong plug. 115v AC compatible (also compatible with International voltages).
Reclaimed Wood
The wood for this piece came from a reclaimed California Incense Cedar tree from the Angeles National Forest just north of Los Angeles. An area of this forest was decimated by wildfires in 2009 leaving very little behind. Vegetation was destroyed and most trees were burned. Trees that survived the fire were left at 5,000-6,000 feet elevation and dried standing up with their thick charred bark. This natural drying environment produced a result akin to kiln drying. The National Forest Foundation has been clearing trees from the area as they restore the site, a part of the Treasured Landscape campaign and it was from their work I was allowed to reclaim this beautiful, mildly aromatic wood for my sculptures.
Making These Sculptures
This is a one-of-a-kind handmade work of art made from an specific piece of reclaimed wood. I begin the process by searching for trunks and limbs from abandoned trees and other sources. After I come across interesting specimens I bring them to my studio and hand select, saw and split each one attempting to find a unique form. When I find a special piece, I further refine it to bring out the details in the overall shape and grain. I use repetition to accentuate the form by slicing the piece which also allows light to escape from the center. The faces are sanded to a fine surface and I finish the piece with clear urethane to protect, but not alter, its natural surface. The piece is custom fit with one or many warm LED lights depending on the size and I integrate aluminum as a heat sink which also acts as an architectural feature. I take great care throughout the entire process resulting in a piece of refined art still retaining a handmade quality and organic beauty. find another California wood lamp here!
ARTWORK DIMENSIONS
6″x7″x12.75 (WxDxH)