This unique Driftwood wall Lamp. features an Antique Bronze Ships wheel and Air Scoop. Mounted on a driftwood plank this lamp uses the Wheel to turn the bulb (which is mounted with a solid brass fixture inside the scoop ) on and off. An Ideal Lamp for Living on the West Coast. Be it in a Loft, Apt., House or the Cottage. It will definitely be the focal point in any room.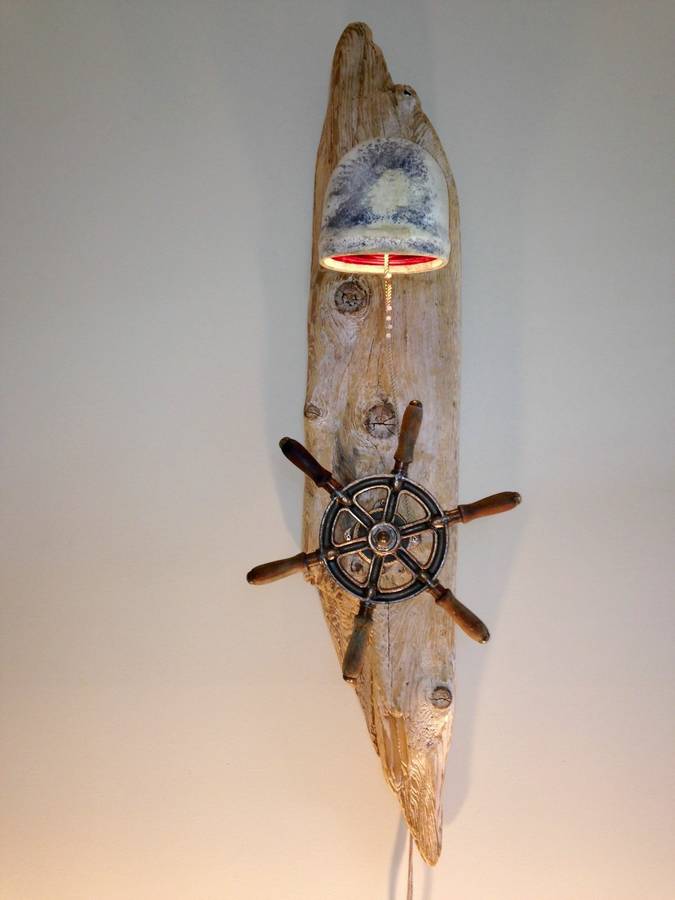 The drift wood was a 2×8 and measures about 42″ point to point.
Ships wheel is a little over a foot in Diameter. The rope is wound on the wood shaft and operates the pull string on the light fixture.