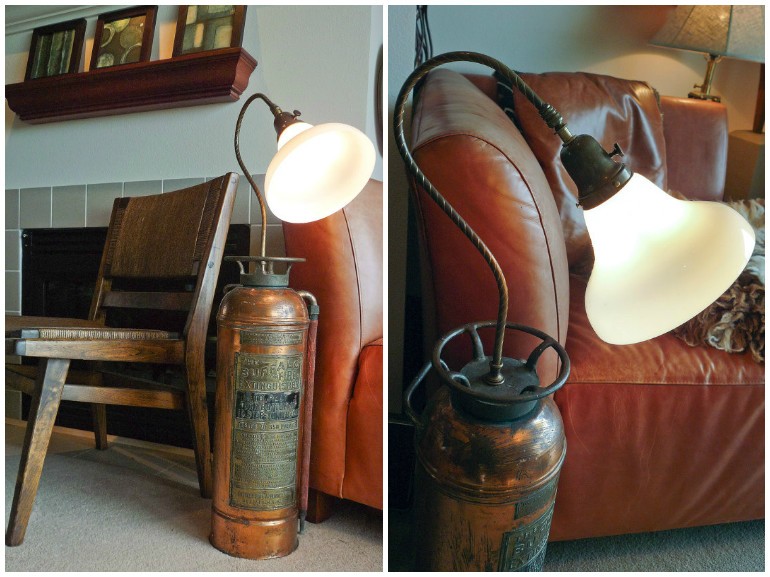 Another floor lamp cracker!!! The antique copper, brass and bronze fire extinguisher is in GREAT STRUCTURAL SHAPE with no major dents or dings. The surface has an interesting distressed patina, consistent with age and lends a certain authentic feel but could easily be polished out if the buyer prefers to do so. The hose is original and as such the rubber is degrading, still has original glass nozzle.
The authentic, period, milk glass shade and the graceful brash swan neck and swivel for directional lighting are all in great shape.
The shade is an authentic, period, milk glass shade, bought for this lamp from a salvaged building supplies and hardware store here in Seattle.
The antique floor lamp socket is a cast bronze keyed socket with the screw type closure which will give years of re-positioning of the lamp head without the breakage that happens with the cheap, flimsy, paper thin, made in china sockets available at the hardware stores. The lamp wire is a sturdy SPT2 cable with a cloth covering.
The fire extinguisher itself stands at 24″ with an approximately 7″ diameter base.
At its highest point the top curve of the swan neck is at 38″.
The shade has a diameter of 8″ and is 5″ tall.