The lamp really is made from an actual wooden log, made it look like the shade magically just sits in the middle of the log which creates a great illusion! The wooden log has been neatly cut, cleaned and then varnished to give a nice finish.
Being a normal looking shade, but with a log means this lamp really is quite unusual and can work with any interior from modern and sleek to a rustic cottage style…. This particular lamp measures about 420mm tall and the shade are about 150mm wide.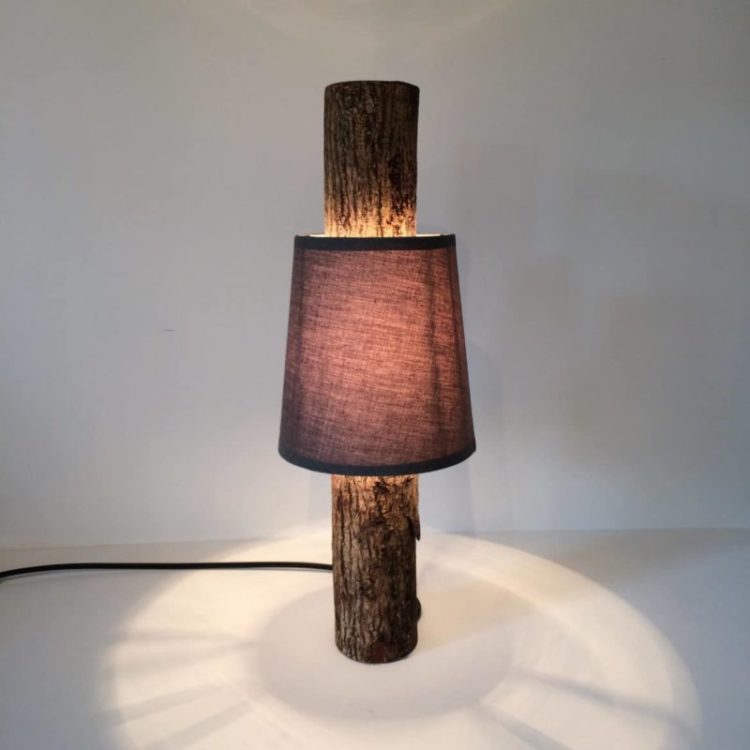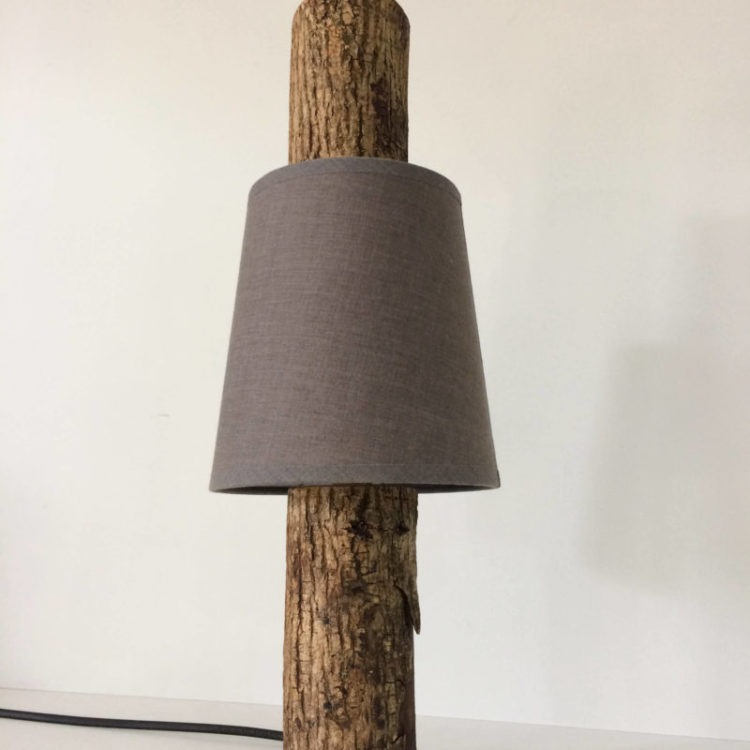 Please remember, this is totally handmade!!!- if you are looking for perfect right-angles and mm perfect measurements then you may be disappointed.