1 – Bedside lamp with shade in fine lace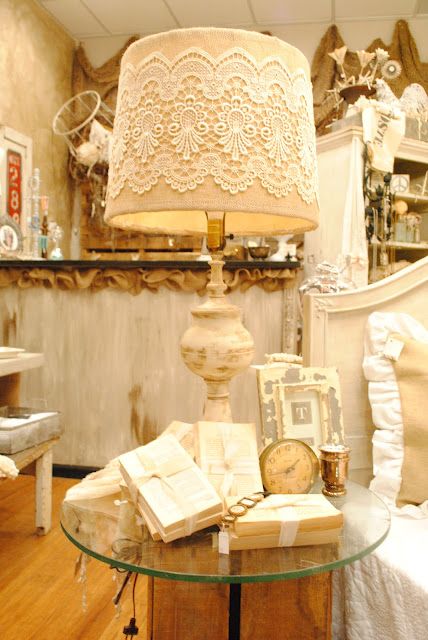 vintagenestglenview.blogspot.fr
Lovely lamp with a cute lampshade. It could easily be done with a doily and some mod podge… Wide beautiful Venice lace and fabric!
2 – Exquisite Roses & Crystals romantic chandelier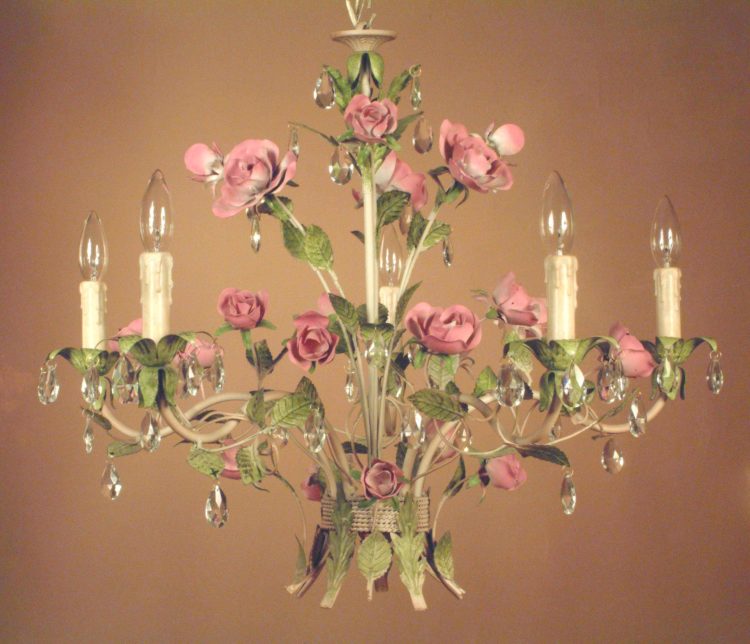 Roses Chandelier
It is smothered in beautiful pink roses and is embellished with pretty flashing & sparkling crystal teardrops. The roses and the crystals combination work so beautifully.
This beautiful keepsake piece is so romantically elegant and is just waiting to grace a Paris Apartment or Shabby & Chic style room.
3 – Handmade lighting beam made with recycled baskets
thepaintedcottagestudio.co
4 – Vintage shabby chic lamp shade

thorhome.xyz
A shabby chic lamp shade that is completely vintage! It means that the shades are old and really are originated from a long time ago. Examining the overall condition of the vintage lamp shade is a start to be able to determine whether it is in a great quality or not. Looking for damages is a priority which should then be followed by thinking about any possible repairs for those damages. Moreover, you should also think about whether or not the damages could be problems.
5 – Recycled gramophone pendant lighting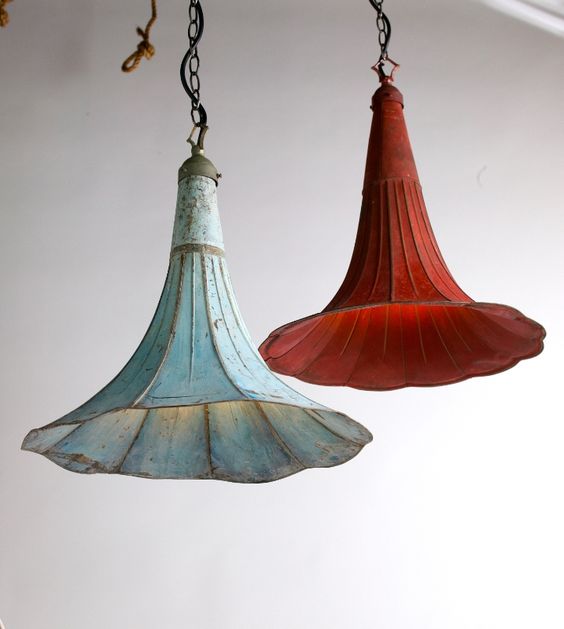 These two flower-like lights are also giving us goals to recreate the old stuff into the lights. No doubt about the perfect look of these two things.
6 – Sweet  shabby lamp with lace and bow knot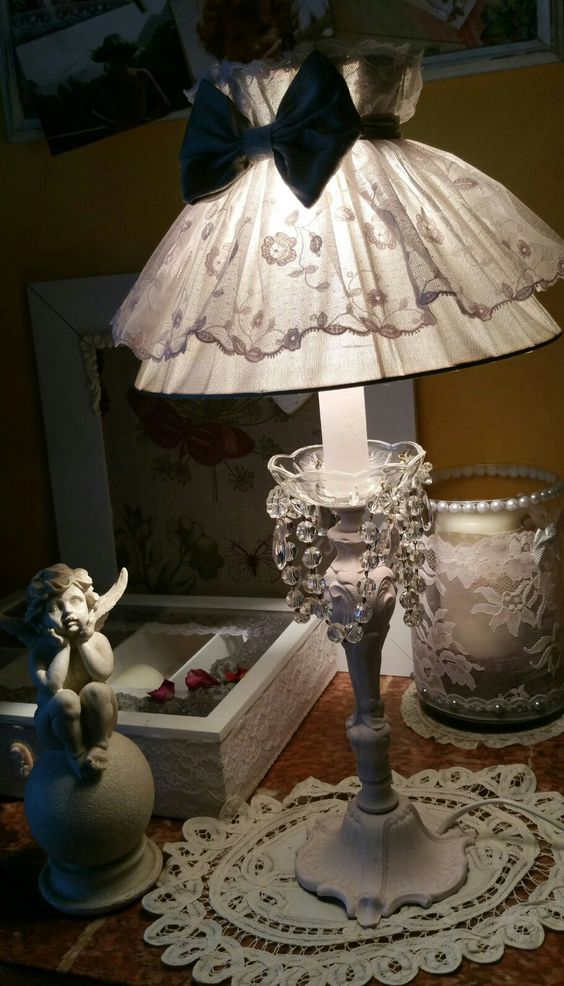 Pinterest
7 – Old-fashioned copper kettle light
8- Vintage balloon lamp in wood and rusty metal
9 – Kalalou floor lamp
An outstanding and unique concept has resulted in an eternal piece of furniture that can never go out of fashion. Kalaou brings in a floor lamp with two round rotating shelves for your room which is made out of most durable and sturdy material. The chic round rotating shelves allow you to sip your favorite beverage when you are enjoying the company of your beloved novel. So get ready to immerse yourself in the world of literature in the comfort of your own home.
10 – Pendant light angel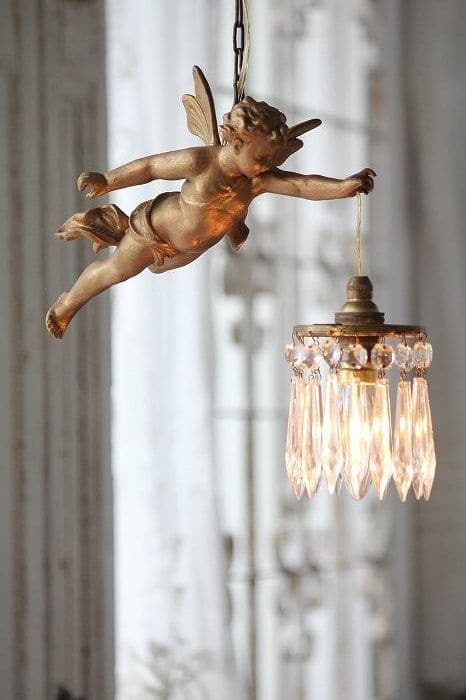 Pinterest
Perfect in a cozy room or on a tree branch in your garden.
11 – Shabby chic chandelier wind chime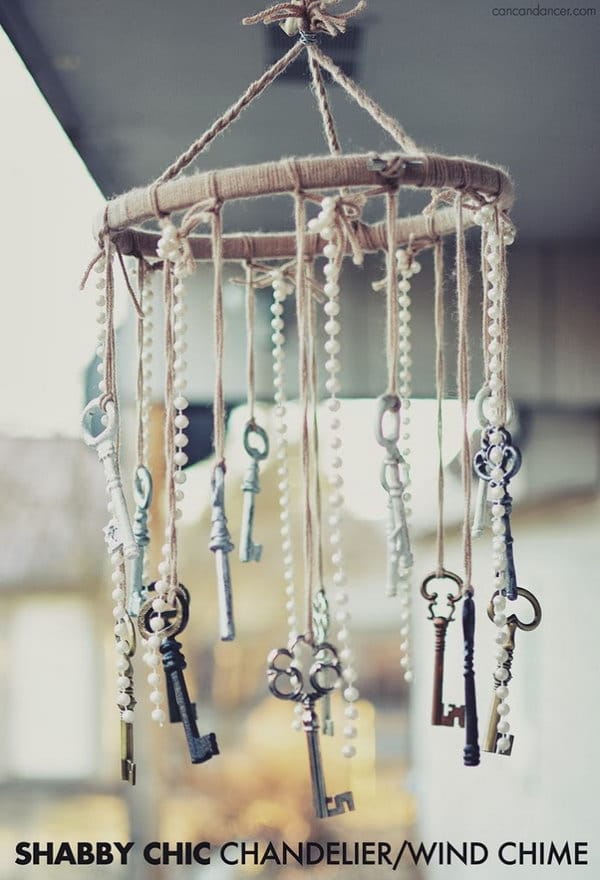 Pinterest
12 – And we finish with this amazing vintage flowers sewing machine lamp