Sometimes the most beautiful lightings are the simplest and the cheapest! You can find cheap garlands everywhere around you, so do not hesitate and take advantage of the following ideas to decorate your home...
1. We start with a very beautiful chandelier made with grapevine spheres, perfect modern farmhouse lighting for a cozy place, such as your porch...
2. Simple and natural light string installation with wood parts, outdoor or indoor use.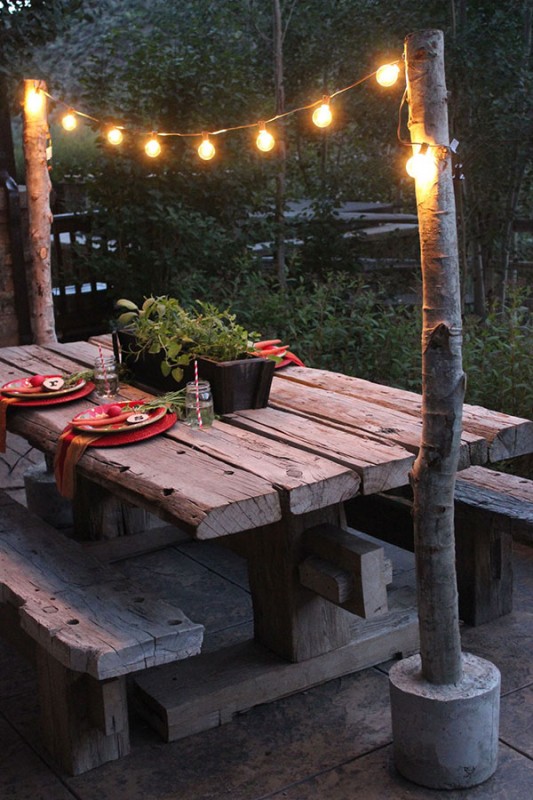 3. Against a wall with natural wood parts to re-create your own lighting tree...
4. Do not hesitate, feel free to use old furniture, objects to attach your light string. Or have a look at the junk shop around you.
5. Winter is coming... if you need some comfort or cozy atmosphere without spending a fortune, it is really simple, two strings: one higher, one lower.
6. Perfect in a bedroom, these light strings could easily replace candles and remember... safety first!
7. Still for your bedroom, if you have a lot of friends or a big family (or both...) why not brighten their picture to take a look before going to bed!
8. Maybe the cheapest way to decorate a room: pallets + light strings, it looks a bit rustic but could be really nice if it fit your interior.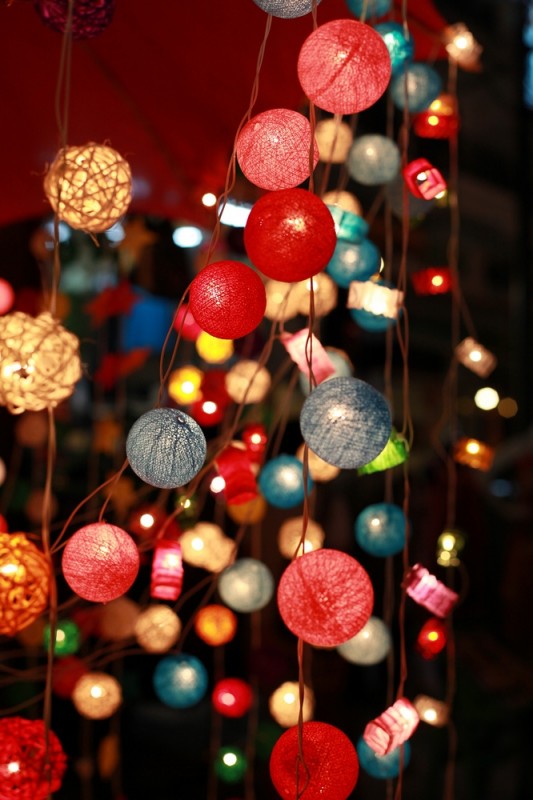 10. Make this really nice lamp with your own hands! Only an empty wine bottle and few tools are needed…